WAIKATO: HAURAKI
Waikino Rest Area - Karangahake Gorge

near 8419 State Highway 2, Waikino, Karangahake Gorge, Waikato
rvexplorer id: 18825
Lat-Long: -37.41721, 175.75521
River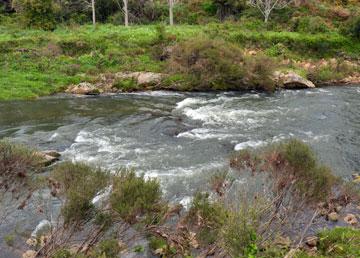 The Ohinemuri River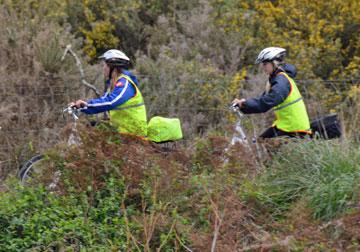 Cyclists on the Hauraki Rail Trail
The Waikino Rest Area in the Karangahake Gorge is alongside the river and makes a nice location for taking a break, especially if heading north to Auckland.
We've driven past it many times on our way to and from the Bay of Plenty, but this time decided to stop and get some pictures, as it would make a great place to stop for a break, away from the crowds at the main car park.
The cycleway along the Hauraki Rail Trail is on the side of the river, and was clearly quite poplar on a Saturday afternoon.
There are no signs forbidding overnight parking, and it would make a good place to do so, although being close to the road, it would be a little noisy.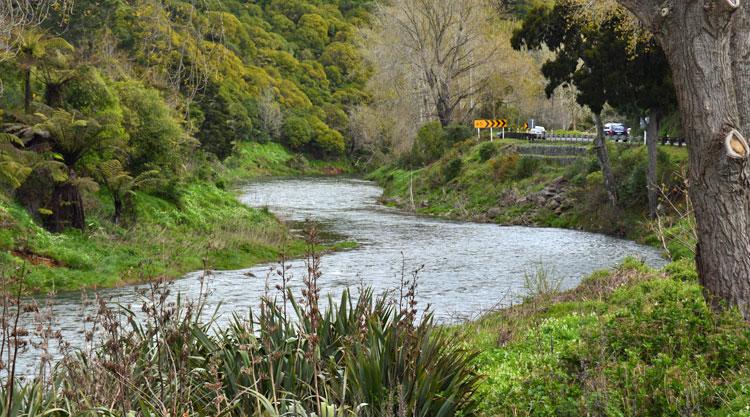 The Ohinemuri River flowing through the Karahake Gorge
POST A COMMENT: