WAIKATO: HAMILTON
Hamilton Gardens

oppos. 111A Cobham Dr, Hamilton East, Hamilton, Waikato
Phone: 07 838 6782
rvexplorer id: 19114
Lat-Long: -37.80408, 175.30193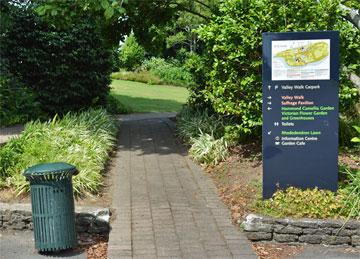 Entrance to one of the many walkways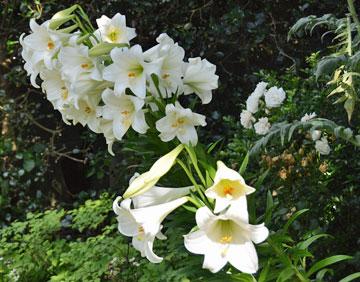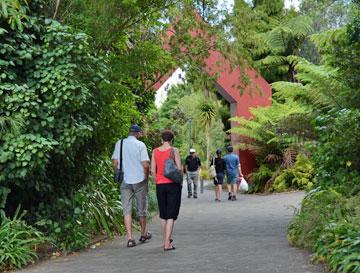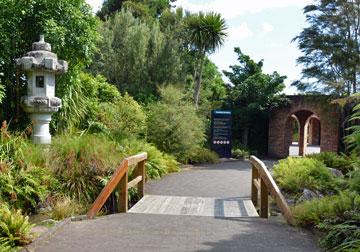 Bridge leading into the Chinese Scholars garden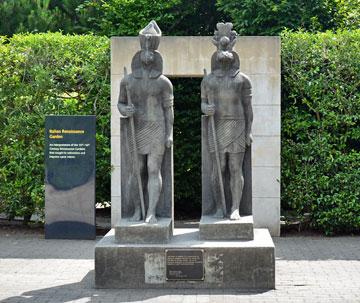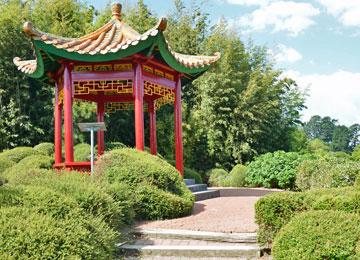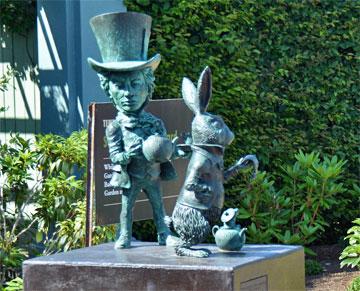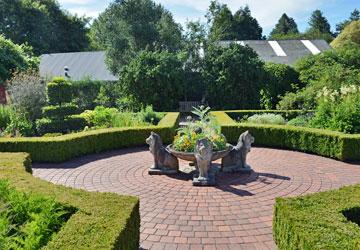 Hamilton Gardens is a stunning location for garden lovers. You can easily spend a whole day exploring the many different garden styles.
It was a hot summer afternoon when we visited, parking in the large Camellia carpark to enjoy a family picnic on a Sunday afternoon. There was plenty of parking space even though it was a fine weekend in the summer holiday season. The lower carpark was almost completely full though.
After our picnic, Shuping and I thought we'd spend a hour or so having a quick look through the rest of the gardens, and maybe have a coffee in the cafe. 3 or 4 hours later we still hadn't seen everything, and ran out of time to have our coffee!
The gardens are not only huge, but they feature many different styles of garden, from the the more formal English and Italian Renaissance gardens, to the tranquil Zen inspired Japanese Garden of Contemplation. There's an American Modernist garden and a Chinese Scholars garden.
The gardens are divided into collections - the Paradise Collection, the Productive Collection, the Fantasy Collection, the Cultivar Collection, and the Landscape Collection, each containing multiple gardens to explore and enjoy.
The Productive Collection is of great interest to anyone who enjoys growing their own vegetables, and even includes a tradiional Maori garden, as well as the more traditional herb and vegetable gardens.
We walked around in the heat of the afternoon, and were really ready to enjoy a cool break in the cafe before trekking back to our motorhome. Unfortunately, we left it too late, and the cafe had just closed. It was getting close to dinner time anyway, so we walked back to our van, detouring through the rose gardens, before relaxing with a nice cold beer before dinner.
The best time to explore the gardens over summer would be to start first thing in the morning while it is still cool. The gardens open at 7:30am. They're also open until 8pm, so late afternoon through early evening would also be a good option.
You can't stay overnight - which was a real shame because it would be a really nice, peaceful location right in Hamilton city. Stayng overnight would great for an early morning or late afternoon start.
You next best alternative would be to stay at the Glenview Club camping ground - it's low cost, and only a few minutes away.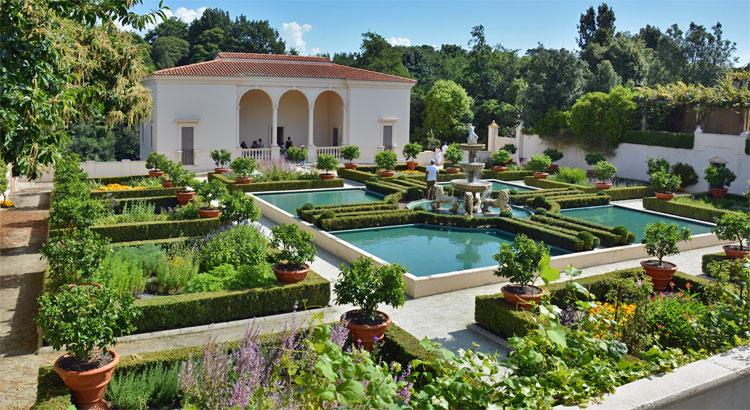 Formal Italian Renaissance garden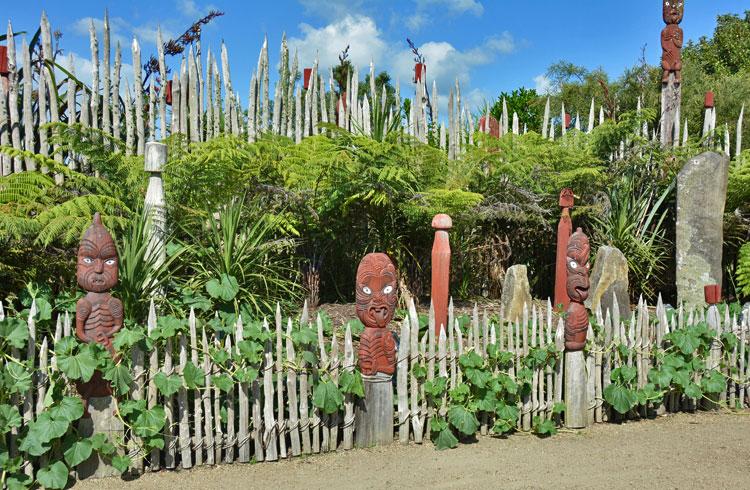 Traditional Maori Garden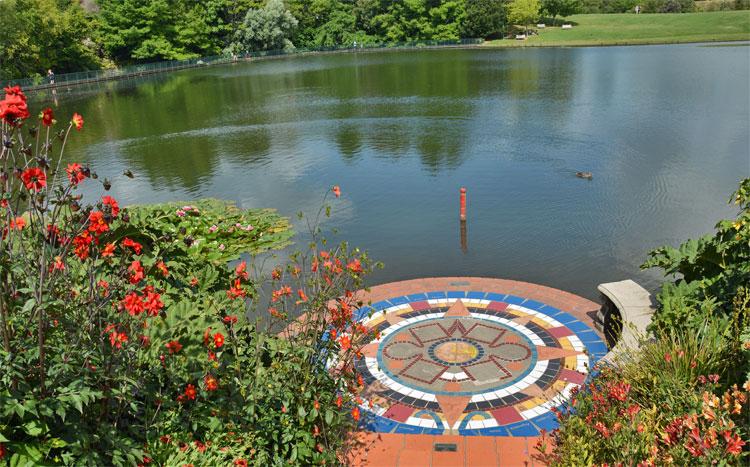 POST A COMMENT: