WAIKATO: COROMANDEL WEST
Kapanga Rd Carpark

Kapanga Rd, Coromandel Town, Coromandel, Waikato
Phone: 07 868 0200
rvexplorer id: 19283
Lat-Long: -36.75715, 175.49888
Please take careful note of council's designated parking areas.
You now risk a $200 instant fine if you don't park in the area provided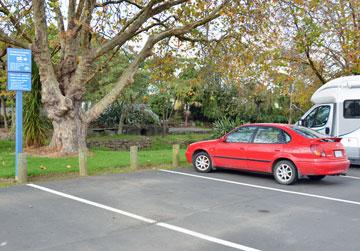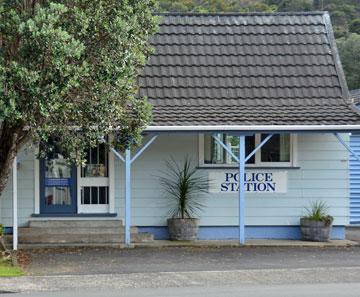 Police station across the road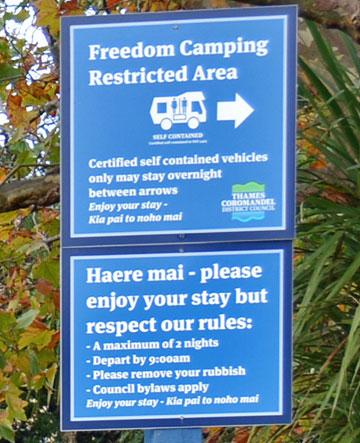 The Kapanga Rd Carpark is just off the main road, beside a stream, and a short walk from the Coromandel Town centre. Self-contained motor caravanners can park overnight.
Just across from the museum and police station, it's quite a good option if staying in Coromandel Town to eat out, or just catch up on some shopping. Major attractions, like the Driving Creek Railway and the Gold Stamper Battery are just a short drive along Rings Rd.
There are 4 parking bays, which are quite narrow. Like the Woolams Rd carpark, there is really only comfortable room for 2, or at most 3, motorhomes.
Be sure that you are certified self-contained and park in the designated areas if you decide to stay, or you risk getting a $200 fine.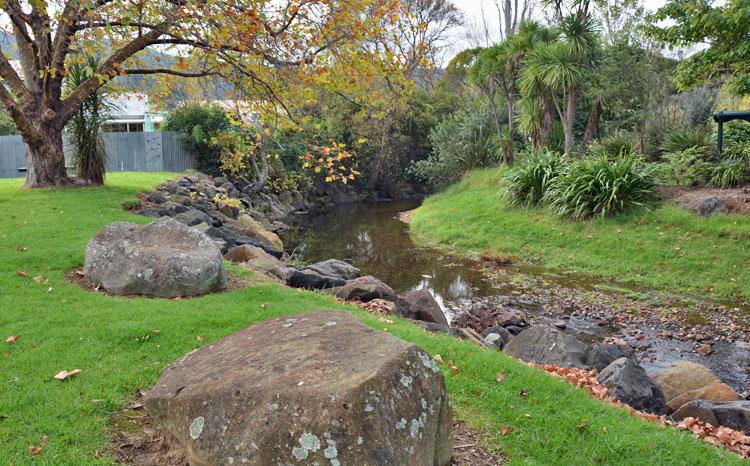 POST A COMMENT: