WAIKATO: COROMANDEL WEST
Woolams Ave Carpark

Woollams Ave, Coromandel Town, Coromandel, Waikato
Phone: 07 868 0200
rvexplorer id: 19282
Lat-Long: -36.75913, 175.49888
Please take careful note of council's designated parking areas.
You now risk a $200 instant fine if you don't park in the area provided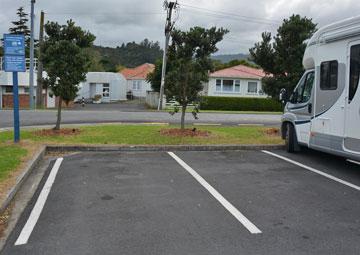 Designated motorhome parking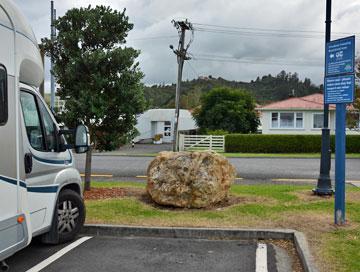 Designated motorhome parking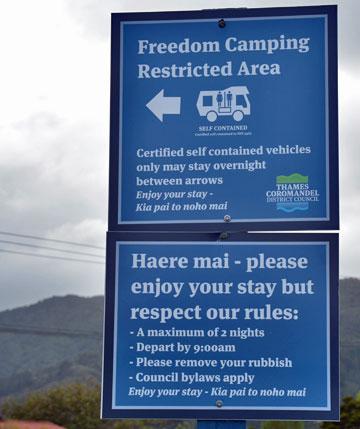 Woolams Ave Carpark is in the centre of Coromandel Town and provides overnight parking for up to 4 self-contained motorhomes.
You must be certified self-contained and park between the Freedom Camping signs or you risk being finded $200 by the local council. You are also limited to just two nights and have to leave by 9am.
Like all the freedom camping signs issued by the Thames-Coromandel District Council, these are confusing in that the two nights could be per week, per month, or per year.
We've also been advised that the requirement to leave by 9am is only for the morning that you are leaving.
It's quite a large carpark, and the 4 designated parking bays are quite narrow for motorhome parking, not leaving room to open a side door. In practice, while there are 4 parking bays, there is really only room for 2 vans.
When we called in on a Tuesday afternoon, the rest of the carpark was mostly empty.
If you want to stay overnight in Coromandel Town, maybe to eat out at one of the very nice restaurants, and the designated bays are full, I don't know whether or not you risk being fined for parking overnight anywhere else in the car park. It might be worth checking with the local council before you do.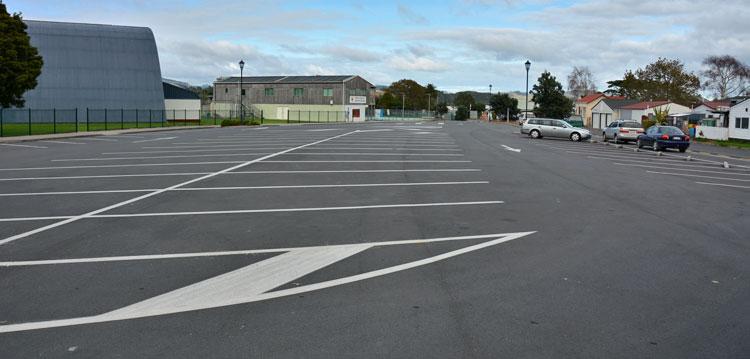 The rest of the carpark
POST A COMMENT: