WAIKATO: COROMANDEL EAST
Cathedral Cove Carpark

end of Grange Rd S, Hahei, Coromandel, Waikato
rvexplorer id: 19313
Lat-Long: -36.83376, 175.79885
Beach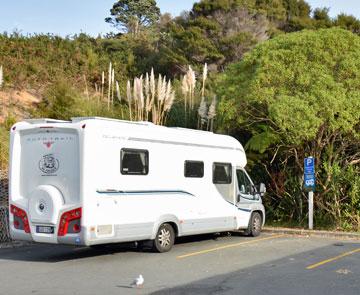 Cathedral Cove freedom parking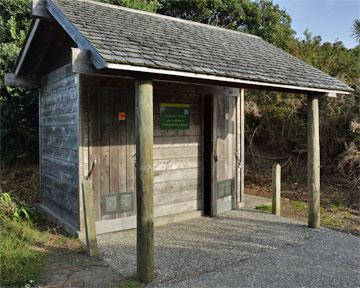 Public toilets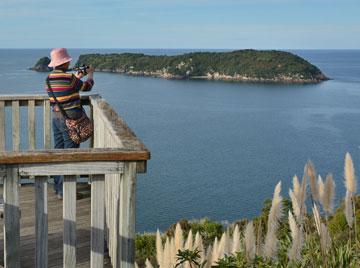 UPDATE: 21-Jul-2020
Overnight parking is no longer available in the Cathedral Cove carpark. You may still be able to find parking for a motorhome, but it would be a day trip only.
---
Cathedral Cove is one of the top destinations in the Coromandel Peninsula, and there is limited overnight parking available for certified self-contained motor caravanners.
If at all possible, you should avoid visiting in the summer holiday season or you will not be able to find parking. The car park area was full even when we visited in late Autumn, but at least there was still parking for our motorhome in the designated freedom camping area.
There are four freedom parking bays for motorhomes, which is quite generous given the pressure on parking over the summer. However, if the bays are all taken, then you have no option but to turn around and go somewhere else - maybe further up the coast, or back down to the Hahei Holiday Resort.
The walk to Cathedral Cove is on a good path, but is good excercise, especially on a hot day. But it is worth it.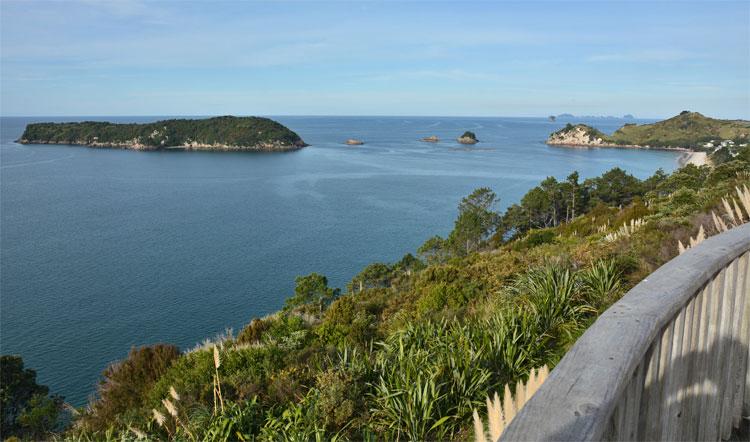 POST A COMMENT:
08:51 PM 11-Aug-17
by Denise
from Whiritoa
Public
We camped here one night on a sunny winter's weekend and there was still a queue for parking! Luckily for us a motorhome was departing as we made it to the four designated parking spaces. It is a great place to spend a day with walking tracks to Cathedral Cove and several side beaches, and another track back down the coast to Hahei, along with amazing views.