TASMAN-NELSON: TASMAN
Old School Cafe

1115 Collingwood-Puponga Main Rd, Pakawau , Tasman, Tasman-Nelson
rvexplorer id: 18548
Lat-Long: -40.59875, 172.68641
Beach, Rural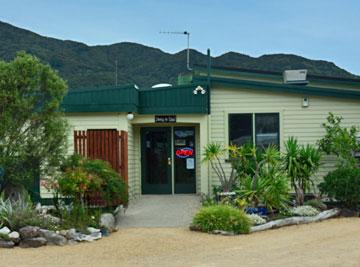 Entrance to the Old Schoolhouse Cafe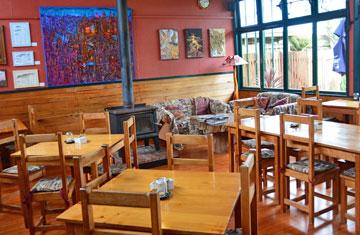 Seating in the cafe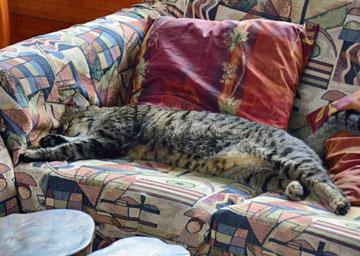 The prime spot is already occupied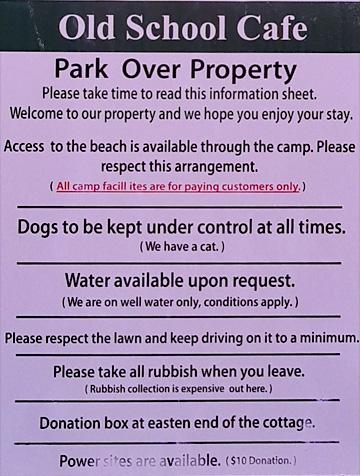 The Old School Cafe at Pakawau is one of those unexpected discoveries in an isolated rural community. Excellent food in a really nice friendly environment.
The owner has converted the old schoolhouse into a cafe while retaining it's historical links. There is an extensive menu to choose from, and you can order drinks at the bar.
We called in while checking out the Pakawau Beach campsite, and stayed on for a late lunch. Highly recommended!
Motorcaravanners with self-contained vans can park overnight in the spacious grounds - a really good option if you're planning to spend some time exploring Golden Bay.
There are limited power site available for a small fee. Otherwise, the only cost for staying overnight is a voluntary donation.
We made a point of coming back, having dinner in the restaurant, and staying overnight, when we returned to Golden Bay in April, 2021. We weren't disappointed! Plus, we were treated to a magnificent sunset later that evening.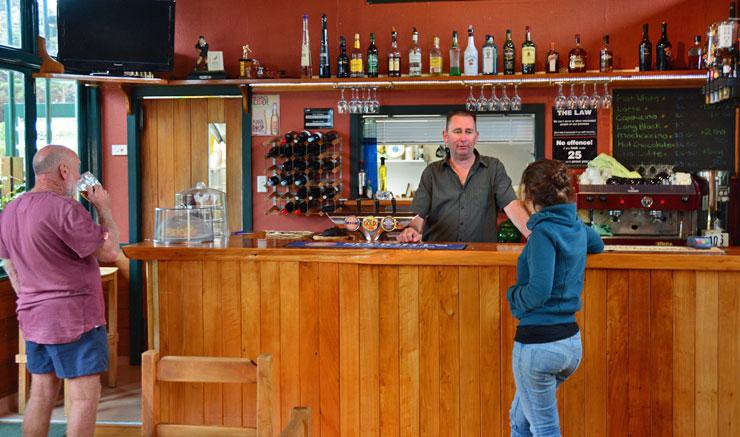 The bar, and your very friendly host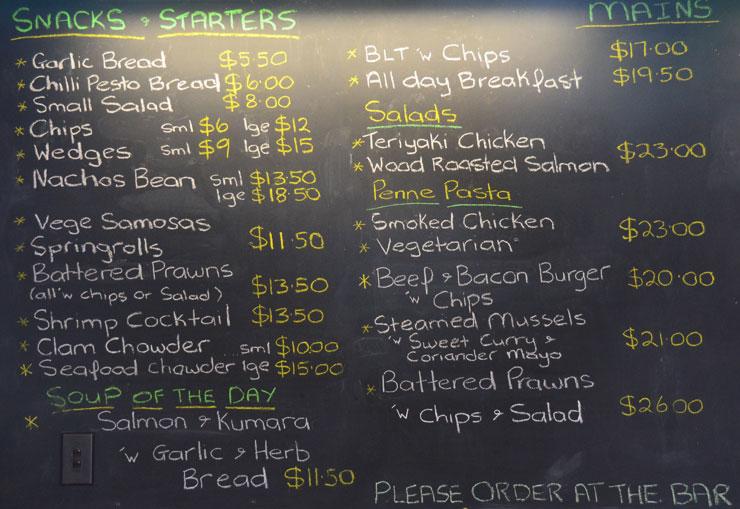 An extensive menu to choose from - it may change from time to time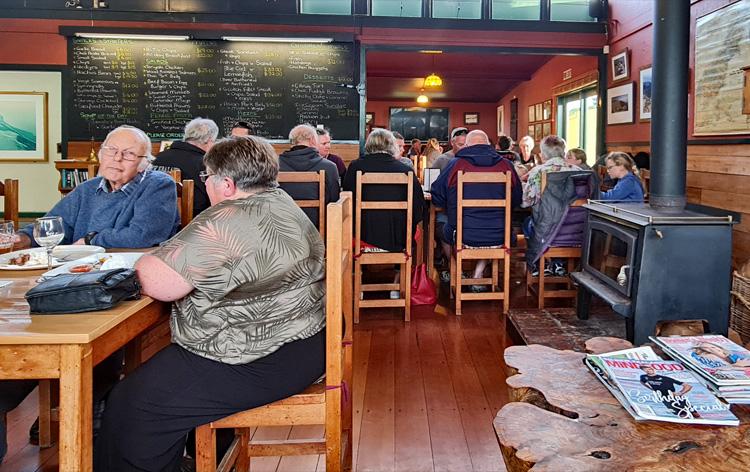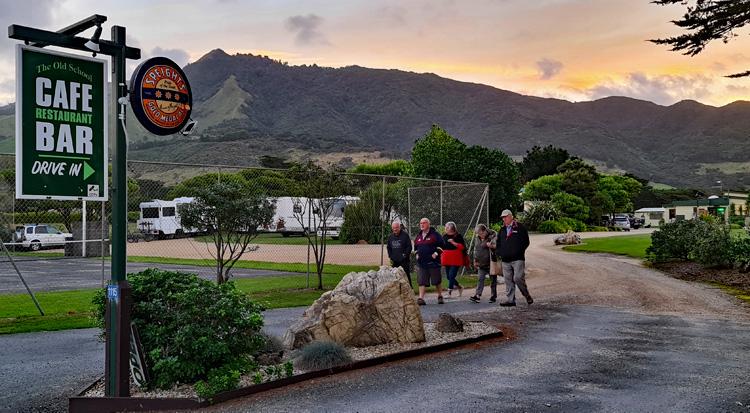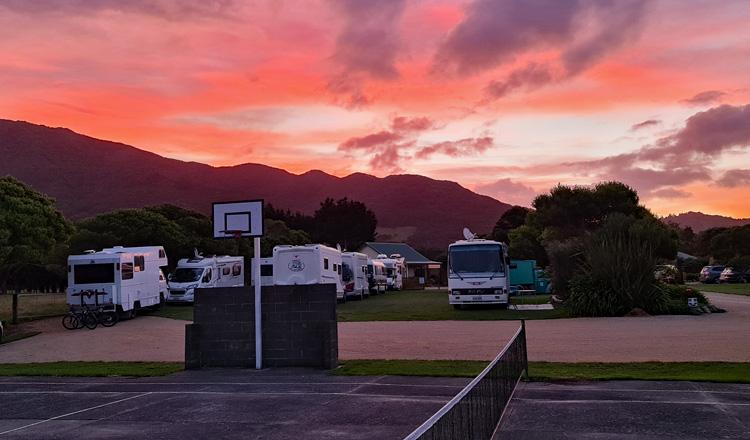 POST A COMMENT:
01:13 PM 30-Jan-15
by Olaf
from Germany
Public
Hi Folks, this is an awesome place, highly recommended to anyone, who likes to have a beer, a cool drink or likes to have a real good meal, all at moderate prices. It's very tidy and very comfortable. The host, Robbie, is a very good guy and will satisfy your wishes with pleasure. The kitchen-crew does an admirable job. I've been a guest for 4 weeks and met a very nice and friendly community over here. You will experience a very good time any day you're visiting this place.