TASMAN-NELSON: TASMAN
Takaka River Mouth Parking Area

30 Takaka-Collingwood Hwy, Takaka, Tasman
rvexplorer id: 18152
River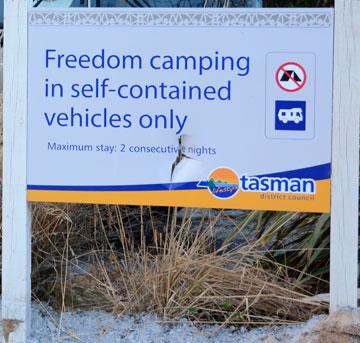 19-Jan-2021
Freedom Camping is no longer allowed and the carpark access is blocked
---
The Takaka River Mouth has a parking area provided by the Tasman District Council and offers trout fishing and whitebaiting in season. A permit is required for trout fishing, and is enforced by NZ Fish and Game. Whitebaiting season is open between 15 August and 30 September each year.
We noticed motorhomes parked in the reserve as we drove past on the way to Golden Bay. It was getting late so we decided to go back and have a closer look, and ended up staying overnight.
The parking area is quite spacious, and includes a metalled area as well as a grassed area. There may be a risk of flooding in heavy rain.
Overnight parking is only for certified self-contained vans, and is limited to a maximum of two consequtive nights.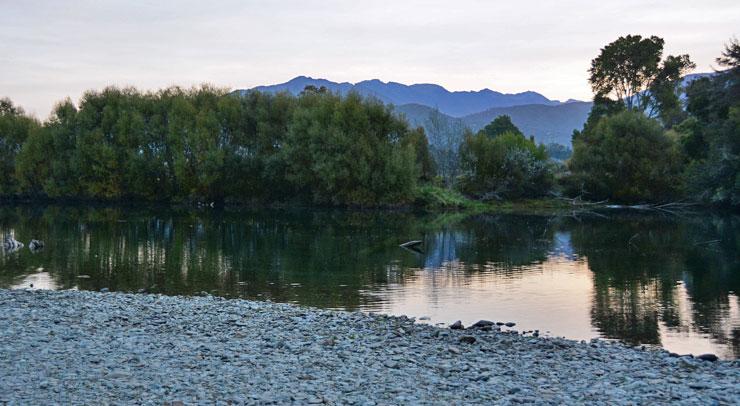 The Takaka River in the late evening
POST A COMMENT: