TASMAN-NELSON: NELSON
Montgomery Carpark

73 Montgomery Square, Nelson, Tasman Nelson
rvexplorer id: 21240
Lat-Long: -41.27323, 173.28208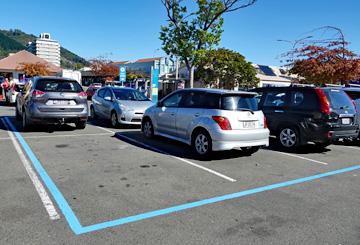 Designated parking area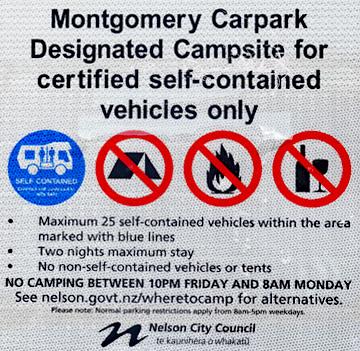 The Montgomery Carpark at the northern end of Nelson in the middle of a busy shopping centre. While it offers freedom camping for self-contained motor caravanners, the designated parking areas are only suitable for small vans which are unlikely to be certified self-contained!.
Unfortunately, with exception of the Fittal Street Reserve, Nelson has demonstrated that it is motorhome friendly in name only. All of the other freedom camping sites in the city area were too small to accommodate the larger motorhomes or caravans that are certified self-contained.
A large motorhome could potentially occupy two parking areas, in which case this would be suitable, but this is not covered in the sign, so your only way to check is when the security inspector comes around. You might be asked to move on.
No camping is allowed in the weekend - but not sure if this means you can't park there during the day to do some shopping.
This could be an excellent location to so some shopping, with places to eat out and the provincial museum to explore.
The public toilets include showers, but are only open during the day. Charges apply.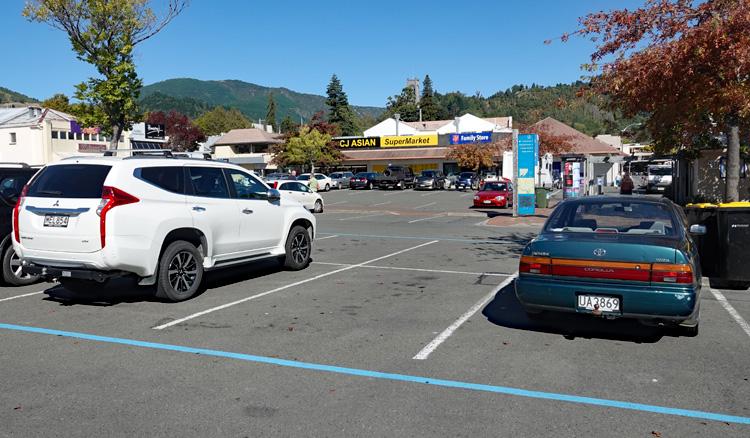 Designated parking area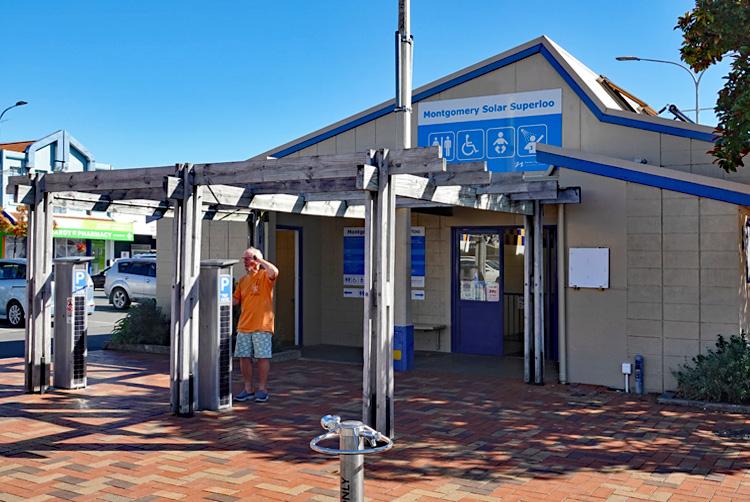 Public toilet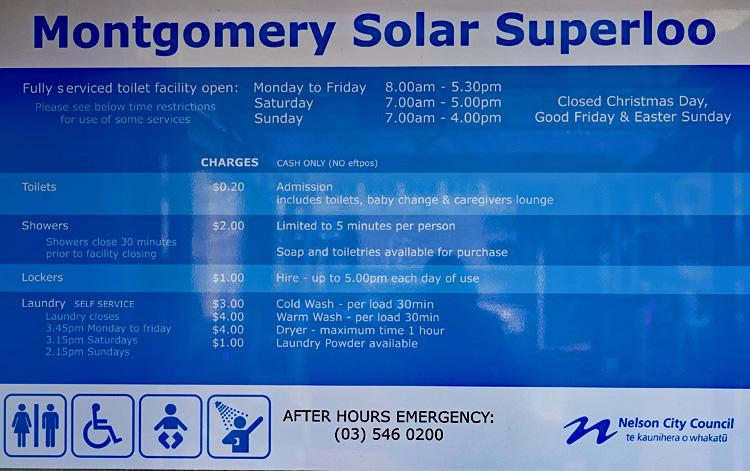 POST A COMMENT: