TARANAKI: STRATFORD
Moki Tunnel

SH43, Stratford, Taranaki
rvexplorer id: 18488
Rural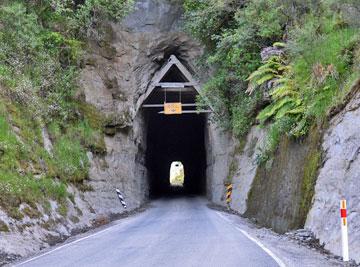 The Moki Tunnel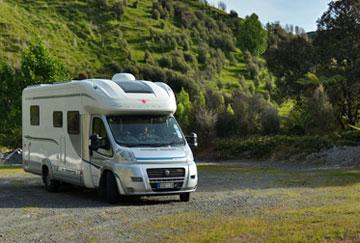 Parking on the Tahora Reserve at the southern end of the Moki Tunnel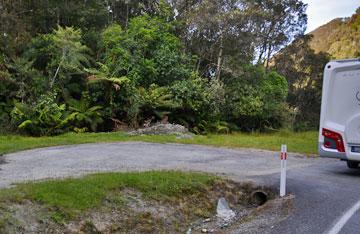 Limited parking at the northern end of the Moki Tunnel
The Moki Tunnel is a short but narrow tunnel that is just wide enough for a motorhome to pass through. There is a rest area at both ends where you can also park overnight.
It's really only practical to park overnght on the Tahora Reserve parking at the southern end of the tunnel, and it is pretty isolated, so we wouldn't be interested in doing that ourselves.
Dirving through the tunnel is an interesting experience. It has been enlarged to take the trucks that make use of the highway, but is is only one-way, and you need to take it quietly.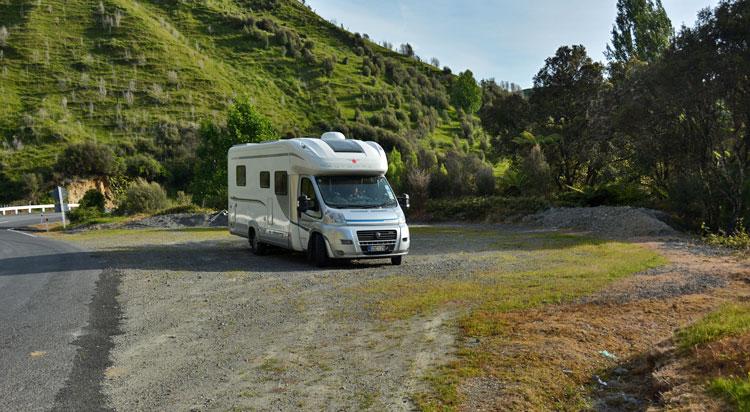 POST A COMMENT: