TARANAKI: STRATFORD
Hollard Gardens

1686 Upper Manaia Rd, Kaponga, Taranaki
Phone: 0800 736 222
rvexplorer id: 18942
Lat-Long: -39.40095, 174.15098
Rural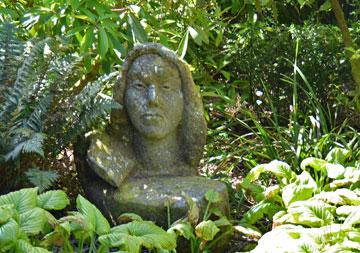 Sculpture at the entrance to the gardens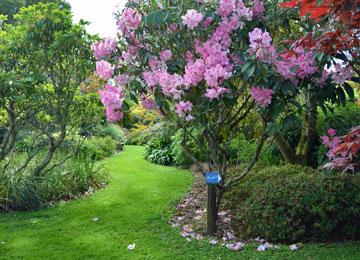 Rhododendrons in full bloom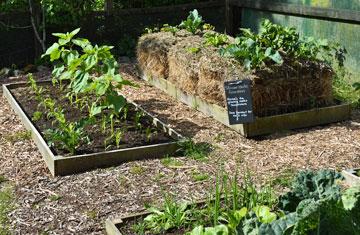 Vegetable gardening techniques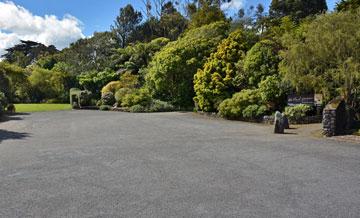 Parking area
The Hollard Gardens is a large reserve that was created by Bernie and Rose Hollard and is now owned and managed by the Taranaki Regional Council.
Stunningly beautiful - a place to get lost in.
This was an unexpected discovery for us as we just noticed the sign and decided to stop and have a quick look around, and spent the next three hours exploring the gardens.
Beautifully landscaped. with paths connectng many different garden areas, it's possible to get completely lost while walking around. We thoroughlly enjoyed it.
For the vege garden enthusiasts, there is a special section devoted to novel ways to grow vegetables - including a demonstration of growing greens in a straw bale.
There a really nice toilets scattered around the gardens, including in the functions centre.
Overnight parking in self-contained vans is allowed in the carpark area. Staying overnight and getting up for an early morning walk would be an excellent way to start the day.
If you enjoy gardens, this is a 'must visit' location!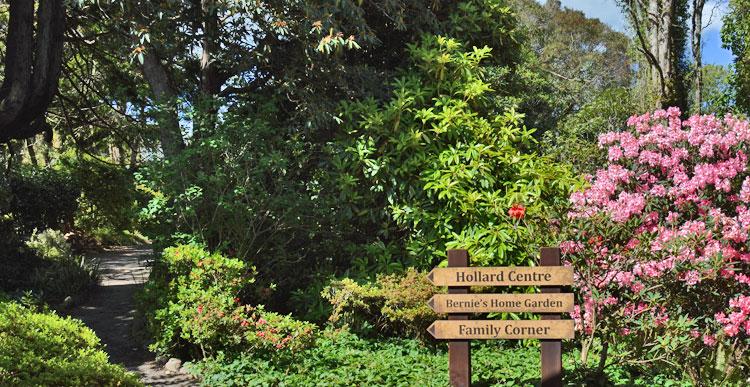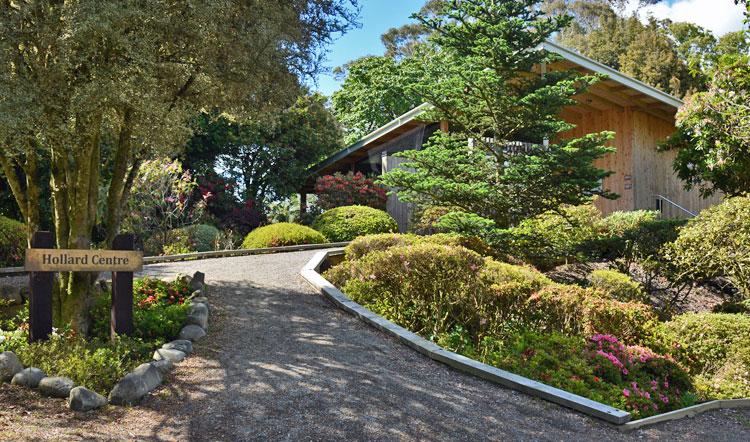 POST A COMMENT: