TARANAKI: SOUTH TARANAKI
Tawhiti Museum

401 Ohangai Rd, Hawera
Phone: 06-278 6837
rvexplorer id: 19789
Rural







Entrance to the Traders and Whalers boat ride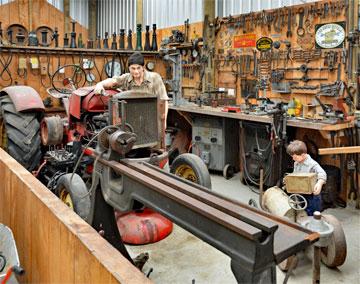 Father and son in their farm workshop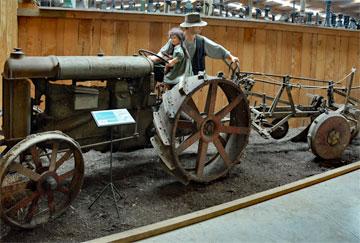 Early tractor pulling a plough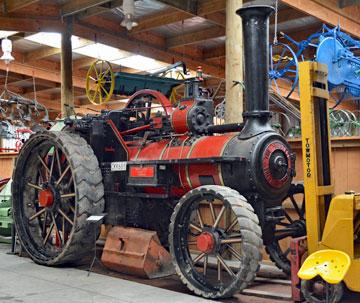 Steam tractor
The Tawhiti Museum is one of Taranaki's many hidden gems - an amazingly detailed restoration of Taranaki's early history. Self-contained motor caravanners can also park overnight.
Nigel Ogle began working fulltime on 'the museum project' in 1988. Starting in the old Dairy Factory he built new display areas populated with hand-crafted figures assembled together to tell the many stories from the early history of the local area. The Maori wars, trading and interacting with Europeans, the bush railway, early agriculture - it all features and is lovingly brought to life.
We arrived around mid-afternoon to discover that we didn't have nearly enough time to see everything. We bought tickets for the Traders and Whalers boat ride, and walked through the more formal museum display of agricultural machinery, and had a long chat with Nigel about what he was doing.
If you're exploring Taranaki, and have any kind of interest in history, you must visit Tawhiti museum. The Traders and Whalers ride was just stunning! The attention to detail could have been the work of at team of skilled artisans, and not just one man. The stories that were brought to life left a strong impression of what life was like at the time - and how very different it was from today.
We could easily have spent the whole day here - which is a good reason to park overnight. Unfortunately, we were committed to meeting some friends the next day, and had to move on. But we will definitely return on our next trip to Taranaki.
Be sure to visit their website for more information, especially for information and pictures within the specialist displays.
Along with the gift shop, there is a very nice cafe.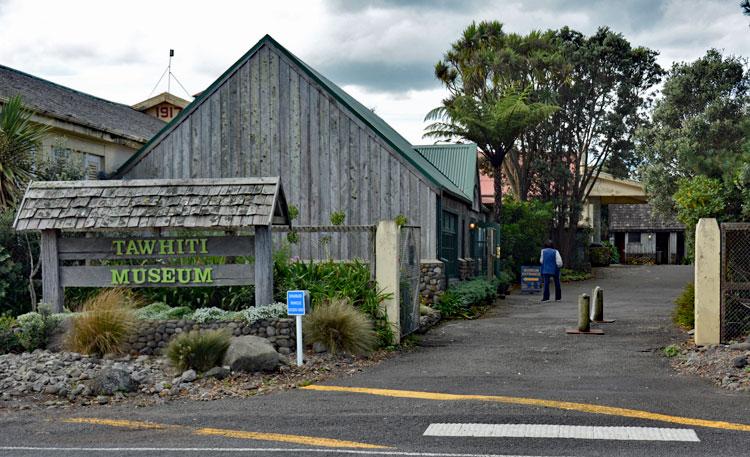 Entrance to the Tawhiti Museum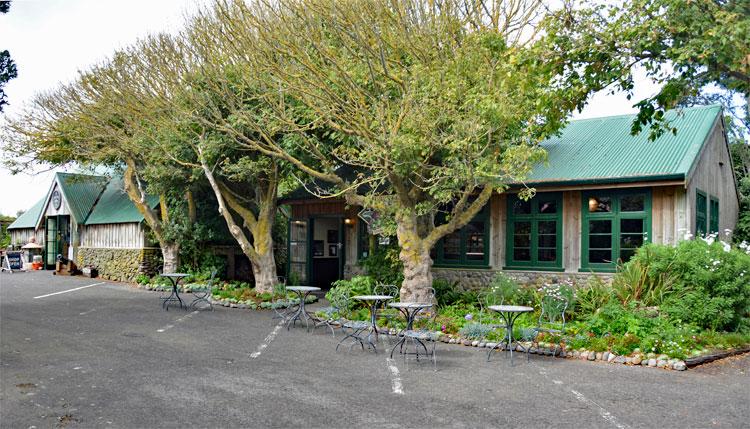 Museum courtyard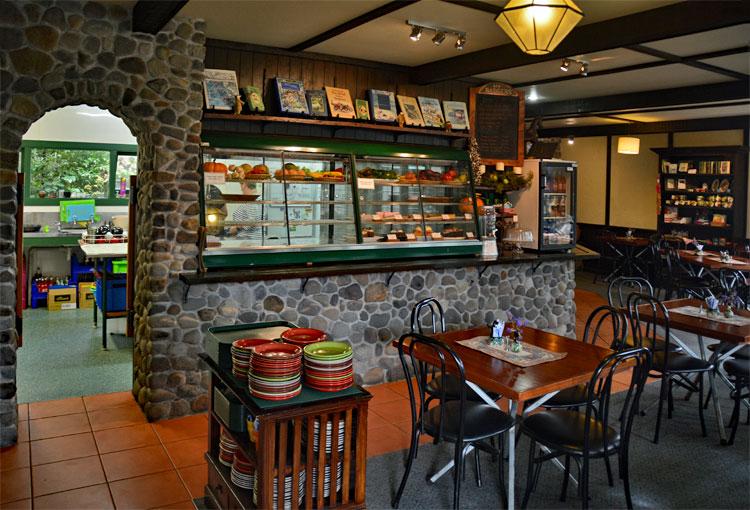 Inside Mr Badger's Cafe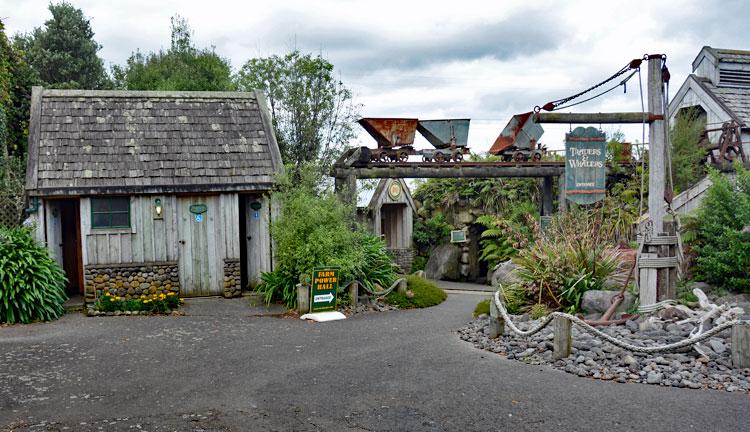 Entrance to the Traders and Whalers boat ride
POST A COMMENT: