TARANAKI: NEW PLYMOUTH
North Egmont Visitor Centre

2679 Egmont Rd, Egmont National Park, Taranaki
Phone: 06-756 0990
rvexplorer id: 20645
Lat-Long: -39.27023, 174.09636
Forest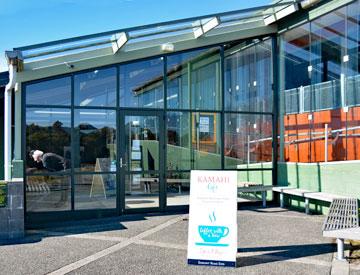 Entrance to the Visitor Centre and Cafe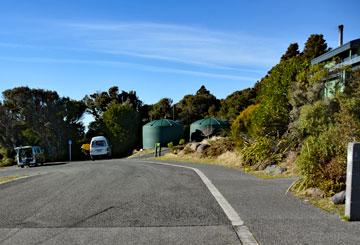 Entrance to the main parking area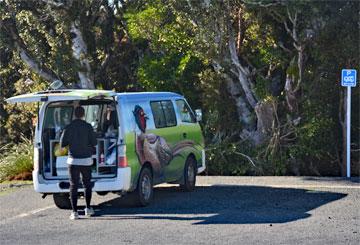 Freedom Campers in the designated parking area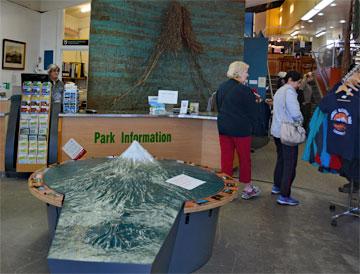 Reception in the Visitor Centre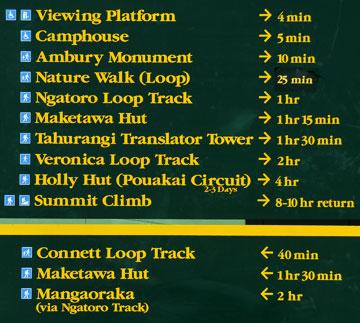 DOC sign with all of the walks
The North Egmont Visitor Centre is a stunning location at the base of Mt Taranaki. There are walking tracks, and a cafe for refreshments.
We visitied at the end of winter with our good friends who live in New Plymouth. It was a beautiful clear day, with snow on Mt Taranaki, and we could see the three mountains, Ruapehu, Tongariro and Ngauruhoe, in the distance.
We had a look through the visitor centre, which has some interesting displays about the geology of the area around Mount Taranaki, and of course, afternoon tea in the cafe.
There is only limited parking set aside for motor caravanners, but we understand that the carpark, while almost empty on our visit, can completely fill up on busy days.
This is a great location to get some much needed excercise, with a variety of walks that range from a few minutes, to a full day if you want to do the summit climb.
Please note that the access road can become icy in the winter, so check with DOC, or the local i-Site, before driving up - especially if you're in a front-wheel drive motorhome.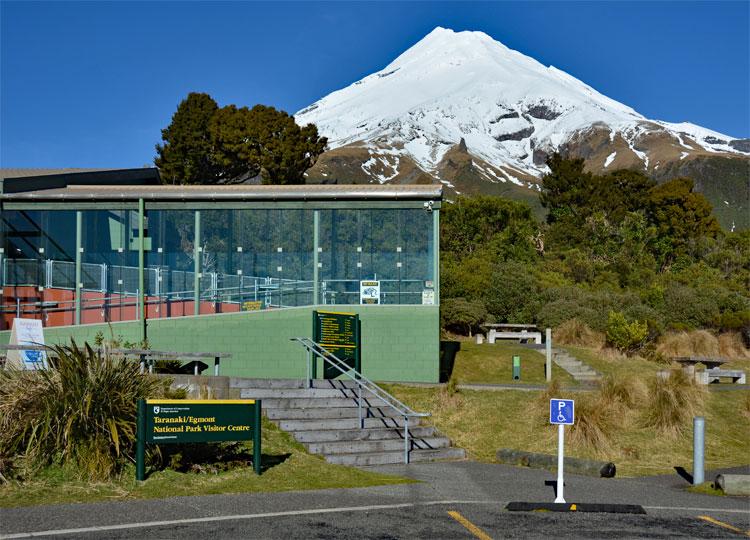 The Visitor Centre with Mt Taranaki in the background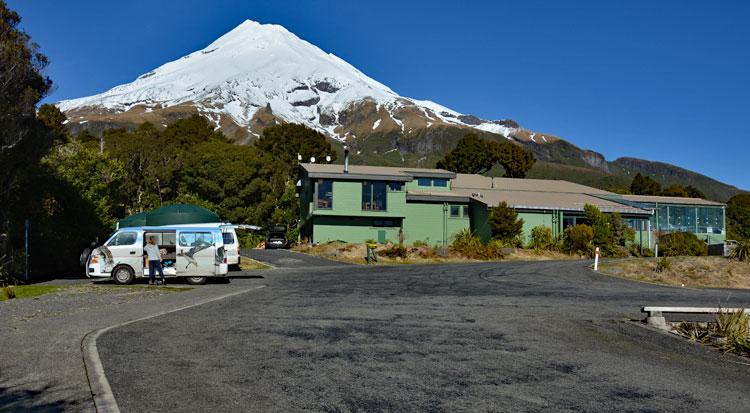 Freedom Camping area with Visitor Centre and Mt Taranaki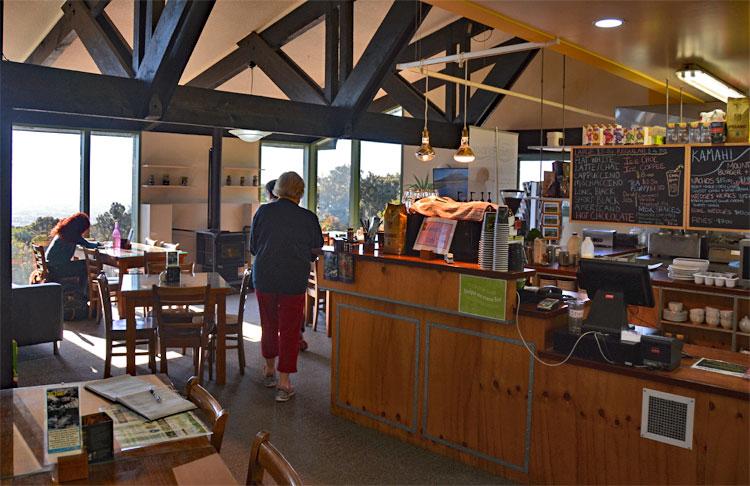 Inside the Cafe
POST A COMMENT: