TARANAKI: NEW PLYMOUTH
Cape Egmont Boat Club

Bayly Rd, Warea, Taranaki
Phone: 06 763 8660
rvexplorer id: 18935
Lat-Long: -39.24323, 173.77623
Beach









Entrance to the Cape Egmont Boat Club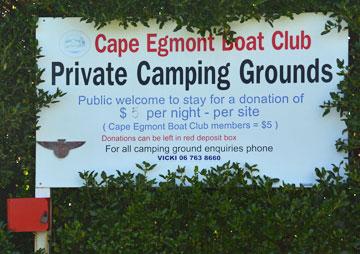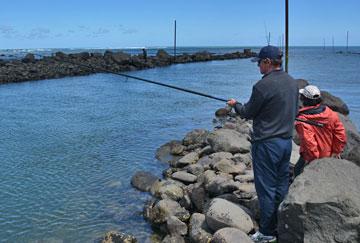 Doing some fishing in the boat ramp accessway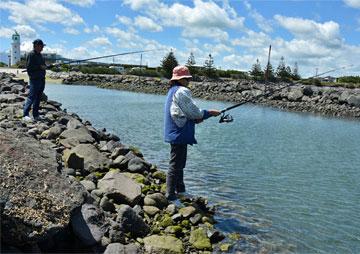 More unsuccessful fishing attempts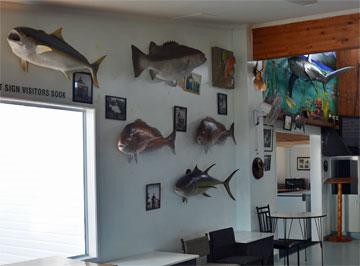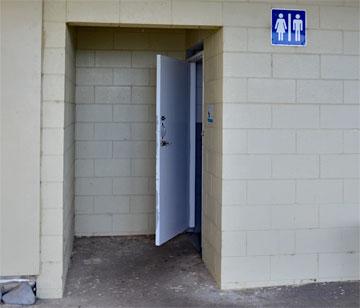 Toilets available underneath the club rooms
The Cape Egmont Boat Club is in a stunning location with views of Mt Taranaki, its own lighthouse, and spacious on-grass parking for self-contained motor caravanners. A $5 per night donation is requested.
We arranged to meet up with our good friends, Miles and Lynda on a sunny December afternoon. The plan was to do some fishing from the boat ramp, but that didn't prove too successful - unless you get excited about hooking up seaweed!
Instead, we enjoyed having a good look around before taking a drive to have a look at the Cape Egmont Lighthouse.
We had a great day, This is an excellent location for chilling out in a peaceful coastal environment.
If you look inside the club rooms, you'll see what 'real' fishermen have been able to catch - but a little further out in the harbour.
UPDATE: 27-Mar-2016
We visited again with some friends, and stayed overnight before continuing on south to check out the Tawhiti Museum. There was a stunning sunset while we had dinner together outside.
We also noticed an innovative boat washing bay, which was being well used by local boaties returning from a days fishing.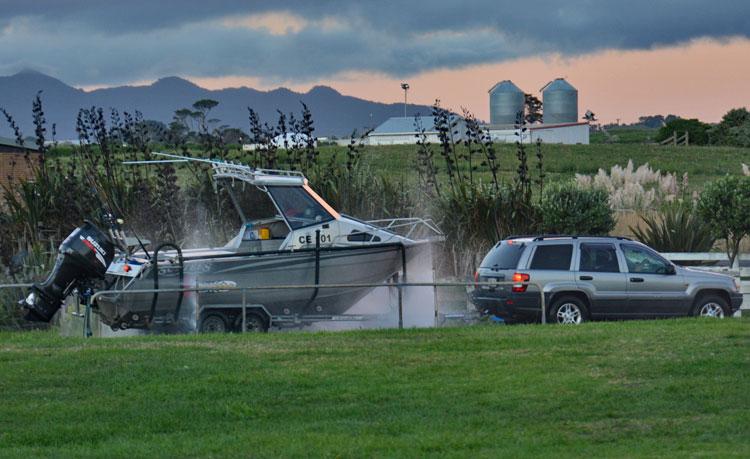 Boat cleaning bay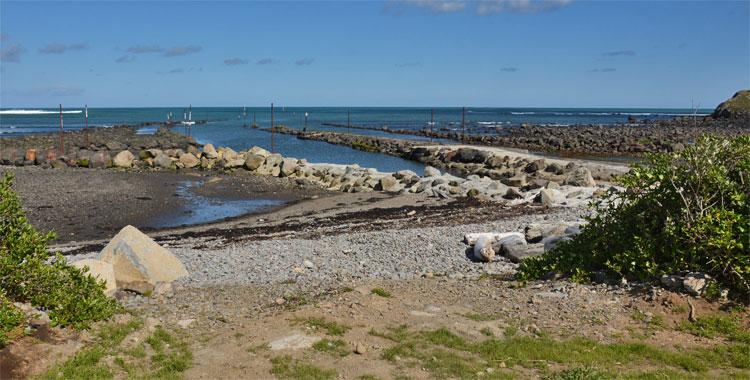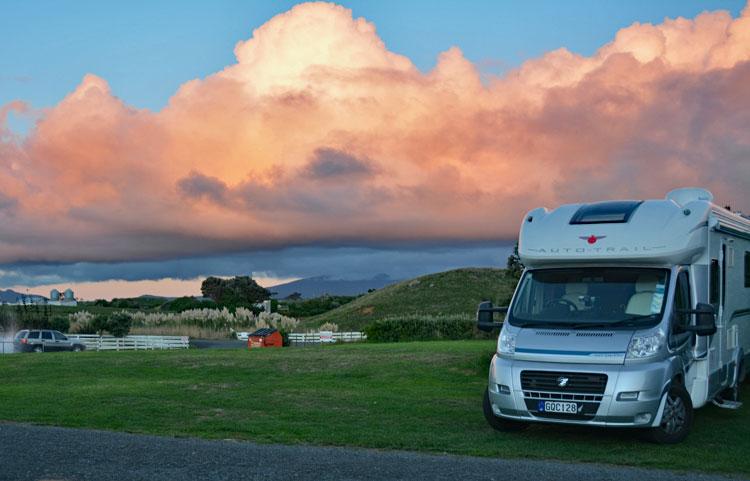 POST A COMMENT: