TARANAKI: NEW PLYMOUTH
Pukekura Park

1 Rogan Street, Brooklands, New Plymouth, Taranaki
rvexplorer id: 17913
Lat-Long: -39.06583, 174.08191
Lake, Forest, Town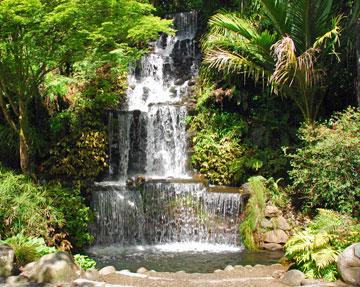 Waterfall within the park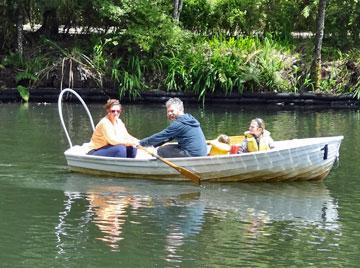 Rowing on the lake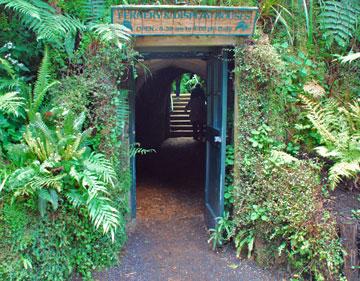 Entrance to the Fernery and Display Houses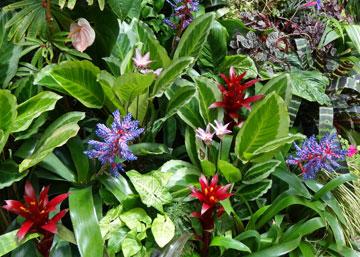 Display of orchids in flower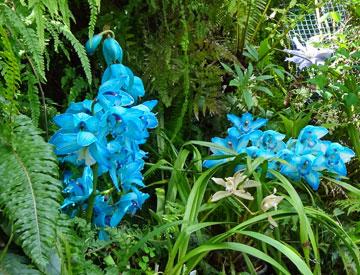 More exotic orchids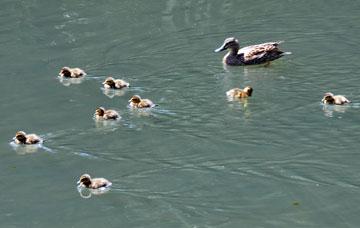 Family of ducklings on the lake
Pukekura Park is a beautifully landscaped, large public domain in the heart of New Plymouth city. Visitors can go rowing on the lake, walk through exotic gardens, attend public concerts, or just go walking through the many tracks throughout the gardens.
We were fortunate to visit the park on a beautiful clear spring day, and also to be guided to our two good friends who live locally, and were bursting to show off some of New Plymouth's significant attractions.
We spent a good 3 hours exploring the park with them before stopping for lunch in the excellent lakeside cafe. For me, it was photographer's paradise - and I took far more pictures than I could show here. Consider them as just appertisers - if you're visiting New Plymouth, it's well worth coming to see for yourself.
We were there on a Saturday afternoon, and there were plenty of local residents and visitors enjoying the park with us.
The lake was the central attraction, with families walking around it, rowing boats on it, and sitting outside beside it to have a cafe lunch.
This is a great location for families. The walks are all very easy, and there is plenty for childrent to enjoy as well as their parents.
We especially enjoyed the Fernery and Display Houses. The name is misleading, because there were orchids, and other exotic plants, with stunning flowers, Maori medicinal herbs as well as our traditional ferns.
If you continue walking past the lake and along the river, you will come to the Pukekura Park Soundshell, where the Womad festival, and many other public concerts are held each year.
Just a little further up the hill is the Brooklands Zoo, Art Gallery and the Kumming Chinese sister city memorial. These are all part of the Pukekura Park complex, and even the zoo is free to just enjoy.
New Plymouth is just a small city of around 50,000, but they have one of the most beautifully landscaped, people friendly parks that we have seen.
While there is plenty of parking for motor caravanners, although you might be better to avoid sunny weekends if you have a large van to park. There is more parking available at the Rogan Street entrance next to the racecourse.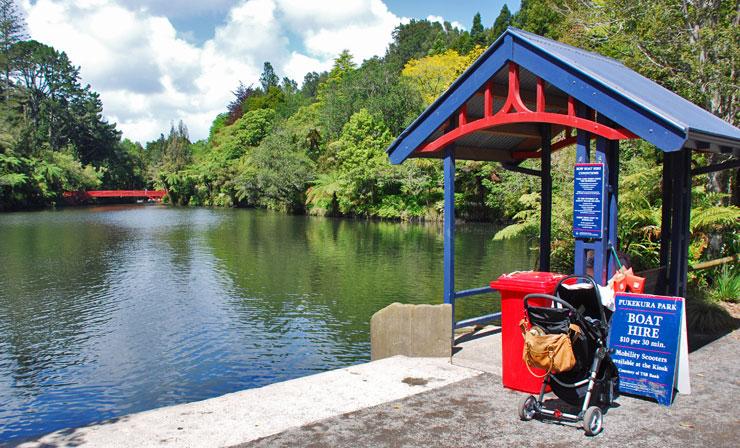 POST A COMMENT: