TARANAKI: NEW PLYMOUTH
Mike's Organic Brewery

487 Mokau Road, Urenui, Taranaki
Phone: 06 752-3676
rvexplorer id: 17535
Lat-Long: -38.98178, 174.43905
Rural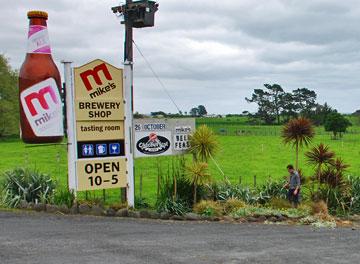 Entrance to Mike's Organic Brewery
Mike's Organic Brewery has a large cafe and offers beer tasting daily between 10am and 5pm. Self-contained motorhomes can also park overnight at no cost.
We arrived just after 5pm, and missed out on the beer tasting, but otherwise had a pleasant overnight stay.
The next morning there was a hive of activity with a group of mostly international students being employed to get the brewery ready for the annual Ocktoberfest.
The cafe and beer tasting looked like a good experience, but we unfortunately had to move on before 10am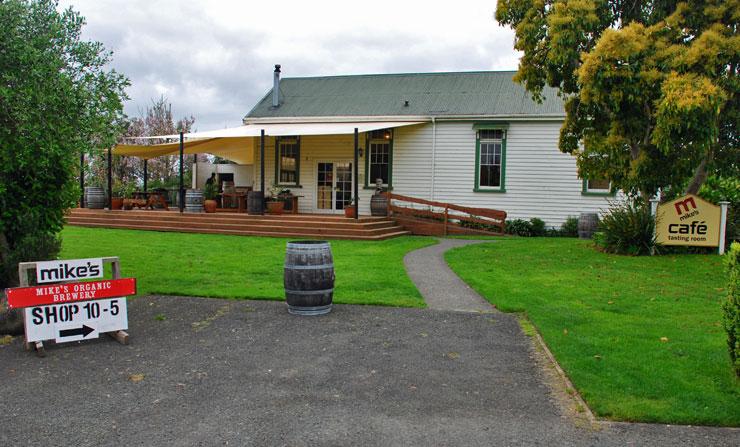 POST A COMMENT: