SOUTHLAND: INVERCARGILL
Central City Camping Park

209 Tweed St, Invercargill, Southland
Phone: 03 214 2226
rvexplorer id: 18214
Lat-Long: -46.41793, 168.35526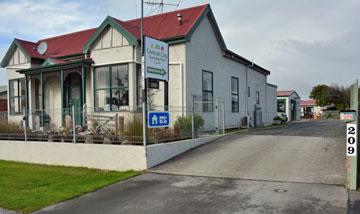 Entrance down the driveway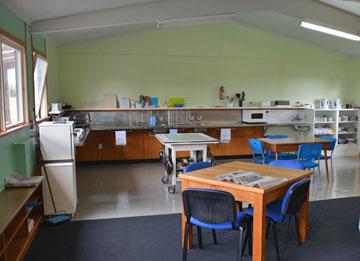 Kitchen and dining area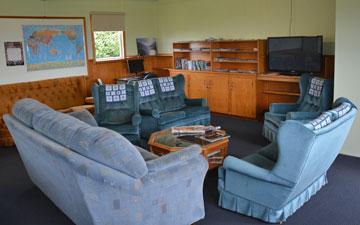 Luxurious lounge
The Central City Camping Park is right in the centre of Invercargill. It is just a small campsite, but offers luxurious facilities in a very convenient location.
We called in to check out the campsite, not having great expectations as many of the central city campsites we've been to have been small and run down. The Invercargill Central City Camping Park is small, but in every other respect it was a really pleasant surprise.
The kitchen area was clean, spacious, and well equipped. The lounge was comfortable and with quality lounge furniture.
The shower is timed for 7.5 minutes, and is free for guests, being operated by keying in a code.
The showers were also available for casual visitors, and it may be possible to use the campsite as a place to stay during the day while shopping or visiting Invercargill. But you would need to phone ahead of time, to ask what is available.
The campsite is just a few minutes walk from the city centre.
We would have been happy to stay there, but the clouds were rolling in, and the weather looked better further north towards Te Anau and Queenstown.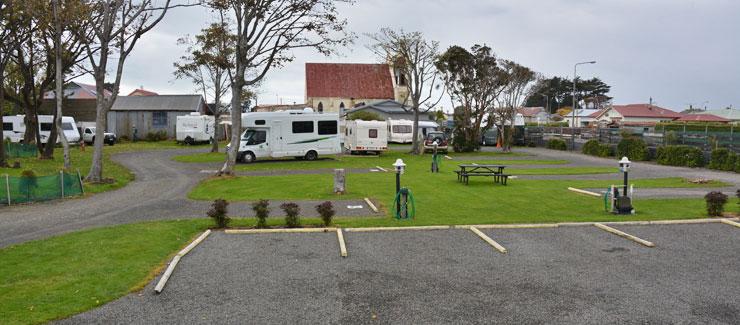 POST A COMMENT: