SOUTHLAND: FIORDLAND
Lake Gunn Campsite DOC

Milford Rd, Lake Gunn, Fiordland National P, Southland
Phone: 03 249 7924
rvexplorer id: 18592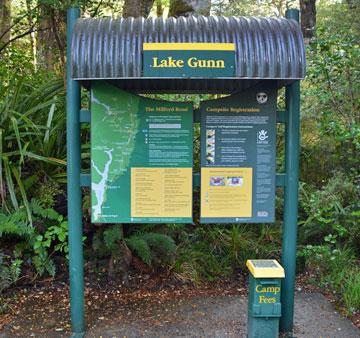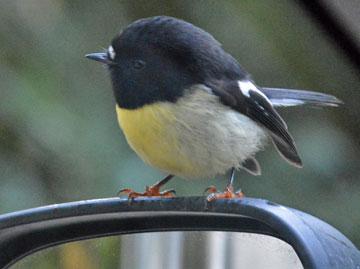 A temporary visitor to my motorhome rear mirror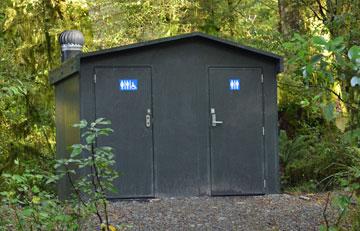 Standard DOC toilets
The DOC Campsite at Lake Gunn would have to rank as one of the most beautiful, and easily accessed, DOC campsites - just off the Te-Anau to Milford highway.
We called in a a sunny autumn morning, arriving to find just a few campervans and people enjoying the lake. The view over the lake was just stunning. It was peaceful and quiet. I even had a brief visit for a small native bird while I was sitting in our motorhome.
This is not a large campsite, and I understand that it was jam packed overnight. It was only (nearly) empty when we arrived, because all the campers had left to go on to Milford Sound.
This would be a great DOC campsite to park overnight, but you would need to get there early, or you might not find any room.
As always, with the DOC campsites, the camp fees are paid into an honesty box beside the DOC sign.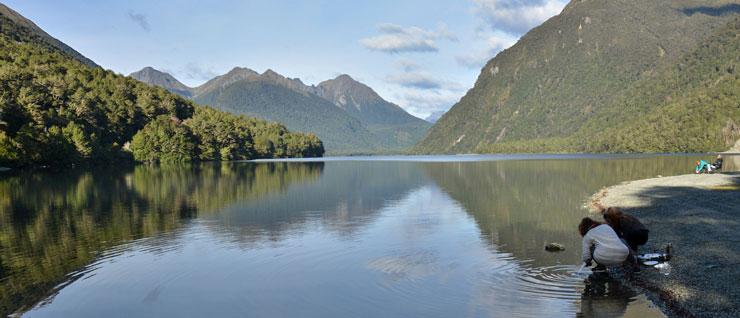 Lake Gunn - washing up after breakfast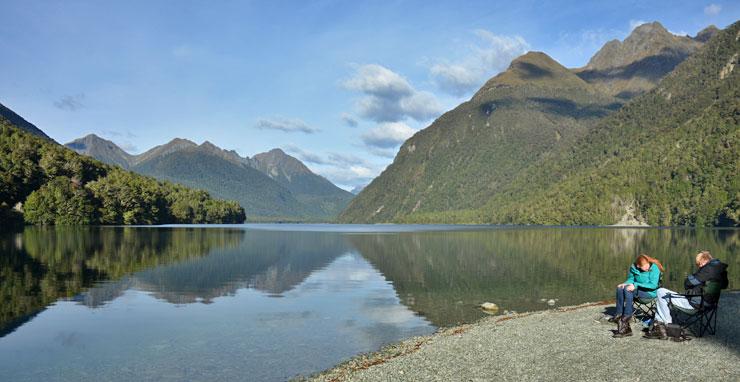 Lake Gunn - just enjoying the atmosphere
POST A COMMENT: