SOUTHLAND: CATLINS
Purakaunui Falls

739 Purakaunui Falls Rd, Tarara, Catlins, Otago
rvexplorer id: 18580
Forest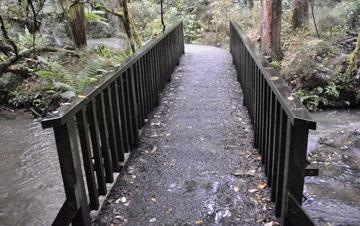 Bridge near the start of the walk to the falls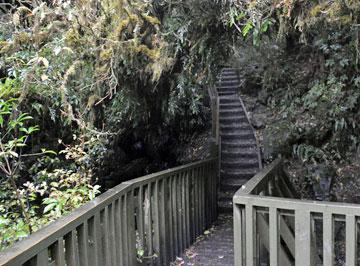 The stairs back up from the viewing platform
The Purakaunui Falls has a DOC maintained track to a waterfall about half-way around the aptly named Purakaunui Falls Road.
We didn't know about the Purakaunui Falls, and would have missed them except that our GPS, in its wisdom, directed us off the main Paptowai highway and onto the Purakaunui Falls road.
The road was a good sealed road to start with, but then became a winding metal road for the the 2.5 km before arriving at the Falls parking area. My dear wife was not so impressed, as the weather had been wet and miserable, and she was not happy at the prospect of driving for an unknown distance down a winding metal road.
But when we arrived at the falls parking area, with other masochistic people getting out to walk in the rain to see this local attraction, we figured that we may as well join them.
The walk through the forest was quite pleasant as it was sheltered from most of the rain. My pictures weren't great, but at least they are better than none at all :-)
From there we had another 5 kms of metal road before we rejoined the main road - not too bad. The detour was worth it, even though unplanned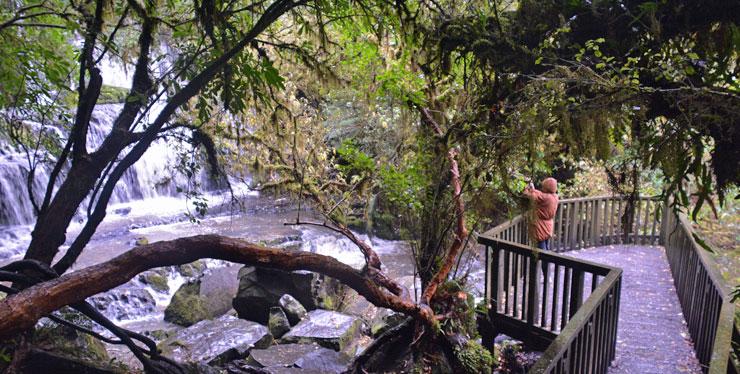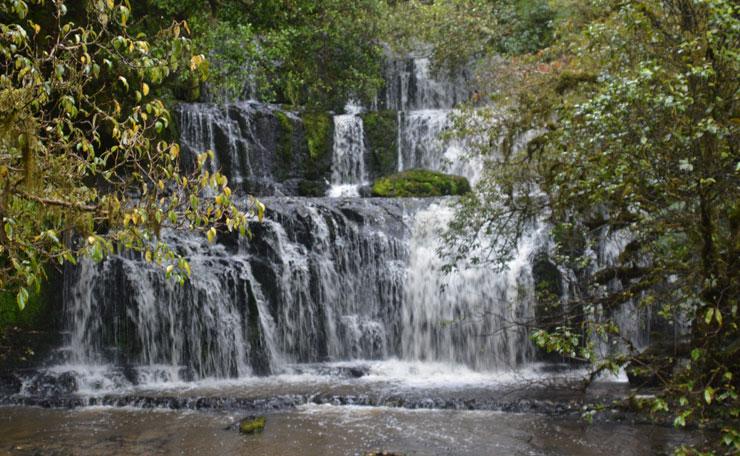 POST A COMMENT: