OTAGO: SOUTH
Taylor Park Motorcamp and PDS

236 Union St, Milton, Otago
Phone: 03 417 8109
rvexplorer id: 18189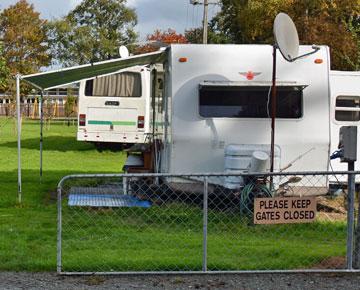 Caravan office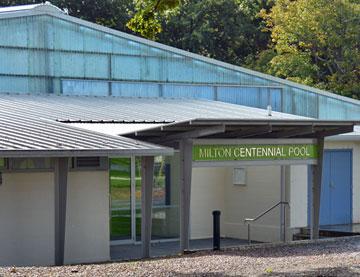 Entrance to the indoor public swimming pool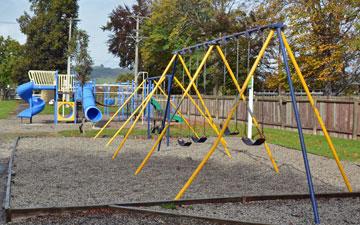 Children's playground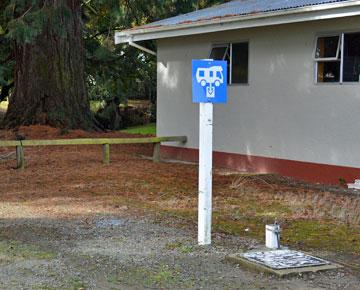 Public dump station
Taylor Park Motorcamp is a council provided campsite, set in a large community park, that has really basic facilities - something between free parking and a holiday park.
We were driving through Milton on a miserable wet autumn afternoon, and it stopped raining for just long enough for me to take some pictures.
The campsite office, a caravan at the entrance, was unattended, and there were just a few other vans parked there. However, I imagine it might get quite busy over summer, especially as there is a large indoor swimming pool next door.
It's a large reserve, with a clean public toilet, and a children's playground on one side, and the campsite on the other side.
There is also a public dump station if you are just passing by.
POST A COMMENT:
08:53 PM 23-Sep-18
by Alpal
from Ipswich
Public
We arrived and were told by a resident that the charge for a night was, $15.50 per person for a powered site and use of the facilities. The manager/caretaker was not there at the time and we were told he would return shortly. He returned much later after we had used our own power etc., the amenities building was locked as was the power outlet. When we were departing the next morning we were told the fee was still the same. There were no facilities to pay by card so we payed cash and there was no receipt given because this rip off merchant did not have a receipt book. I figure because I had given my details, if I did not pay he could report me, which, I guess he still could.