OTAGO: QUEENSTOWN LAKES
25 Mile Creek Reserve

Glenorchy-Queenstown Rd, Otago
Phone: 03 442 7935
rvexplorer id: 20195
Lake, Rural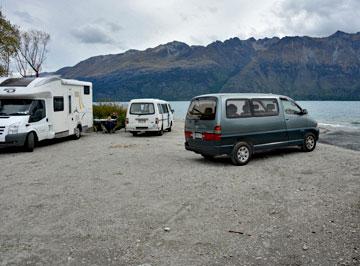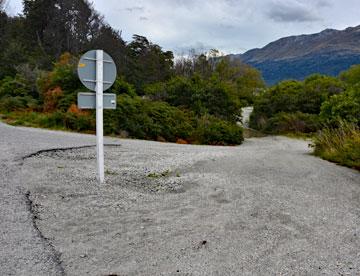 Entrance to the access driveway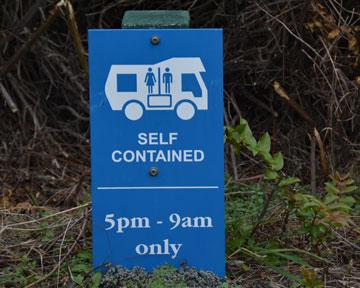 25 Mile Creek Reserve is a beautiful location for freedom camping, spoilt only by the rough access to get down to the parking area.
Roughly half way from Queenstown to Glenorchy, this is a peaceful location right on the waters edge. There were a few other motorhomes there when we arrived, but the access driveway was so rough and pot-holed that I chose to walk down rather than to risk our motorhome.
It's a real pity that the Queenstown Lake District Council appears to be completely uninterested in providing access for motor caravanners. However, we're hopeful that this might change with their participation in the Responsible Camping working group organised by the Minister of Tourism and the New Zealand Motor Caravan Association.
The other astonishing feature of this location was the Self Contained sign, stating that you could only park between 5pm and 9am.
We arrived at around 3pm, so all the vans were parking illegally - which makes no sense at all. Hopefully the council will provide a less confusing sign in the future.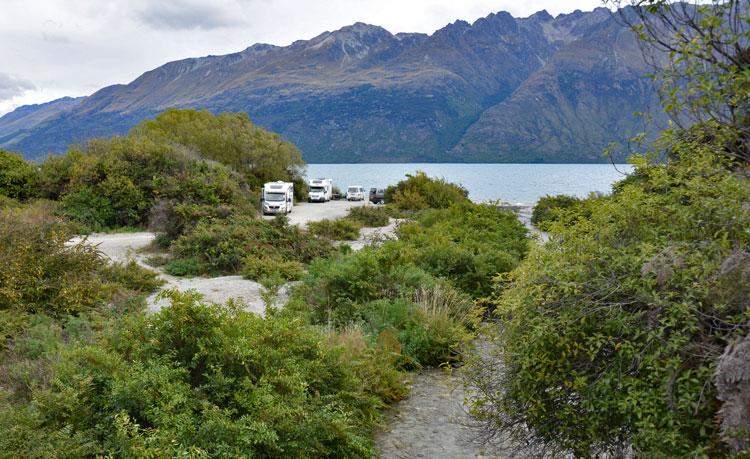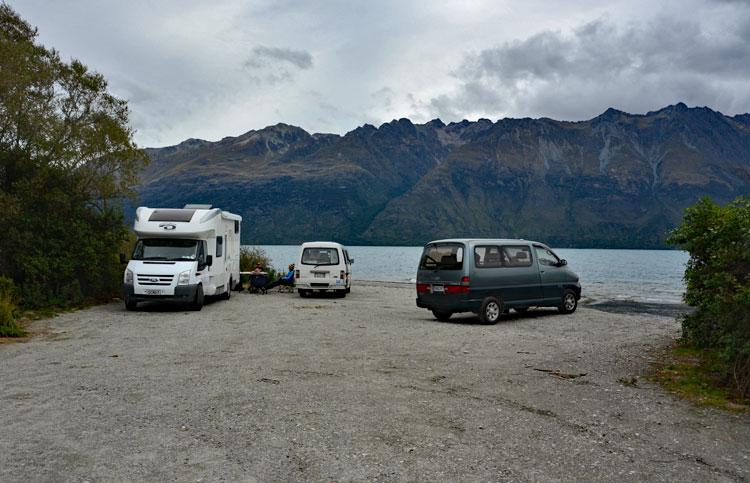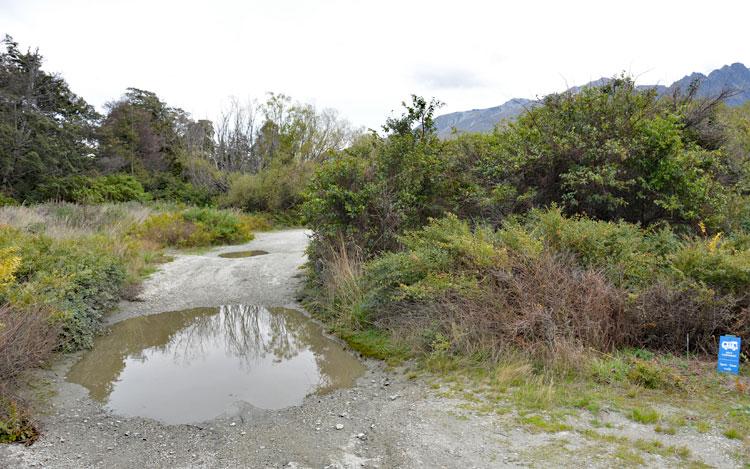 Pity about the really rough access driveway
POST A COMMENT: