OTAGO: QUEENSTOWN LAKES
Lake Hawea Lookout

Makarora-Lake Hawea Rd, Hawea, Otago
rvexplorer id: 18619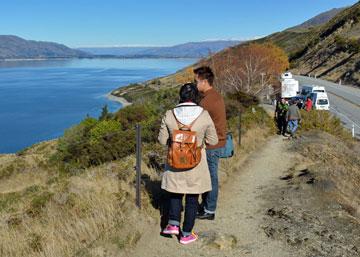 Walkway back to the car park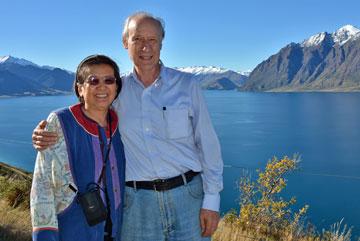 Shuping and Chris at Lake Hawera
Lake Hawea Lookout is on the main Makarora-Lake Hawea Rd, near the northern end of the lake. There are stunning views of mountains across the lake.
We were lucky enough to drive past on a brilliant sunny autumn afternoon. The snow capped mountains and brilliant blue water was just beautiful.
We weren't the only ones stopping there, as this was obviously a popular stopping place for tour buses as well.
The spin-off on this occassion was for one of the visitors offering to take a picture of Shuping and me - so this is one of the very few that we've included in this directory.
This is one of two lookouts - the next one going north is over Lake Wanaka.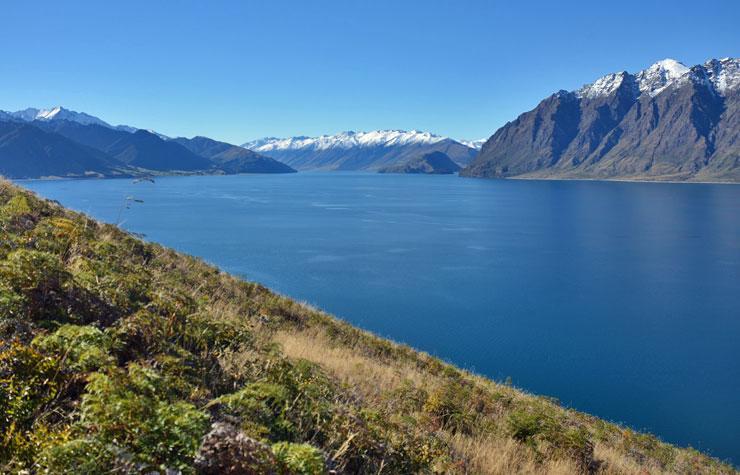 POST A COMMENT: