OTAGO: QUEENSTOWN LAKES
Kinloch Campsite - DOC

Kinloch Rd, Kinloch, Otago
Phone: 03 442 7935
rvexplorer id: 18274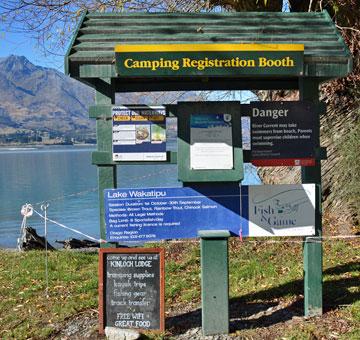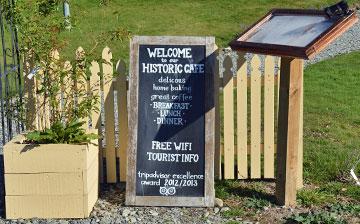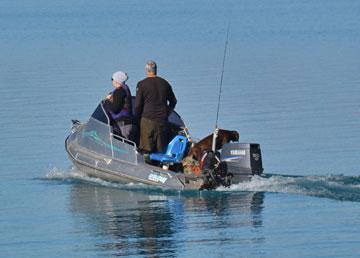 The DOC Campsite at Kinloch is at the northern tip of Lake Whakatipu and is next to the Kinloch Cafe and the Youth Hostel.
Access is down 9 km of gravel road, but the half-hour drive is worth it. Not only is the campsite parkng right on the lake shoreline, there is an excellent cafe in an historic building where you can take a break from meal preparation.
It's peaceful and about as far away from civilisation as you can get, and still be next door to a restaurant!
We had driven all the way up the lake, looking out for lakeside parking where we could stay overnight, without any success, until we arrived in Kinloch. It was a DOC Campsite, but we had the location to ourselves for most of the time.
We watched a couple head off in a boat to go fishing, had a nice lunch by the lake, and then headed back down the lake to Queenstown.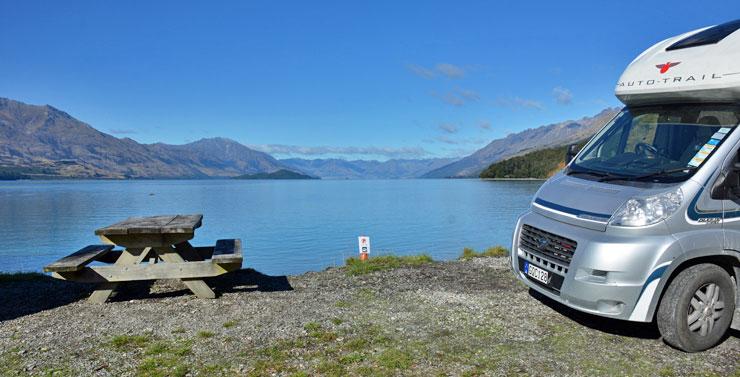 POST A COMMENT: