OTAGO: NORTH
Lindis Pass Viewpoint

Omarama-Lindis Pass Rd, Lindis Pass, Waitake, Otago
rvexplorer id: 20942
Mountain, Rural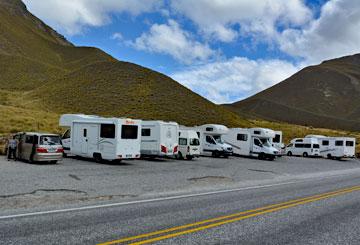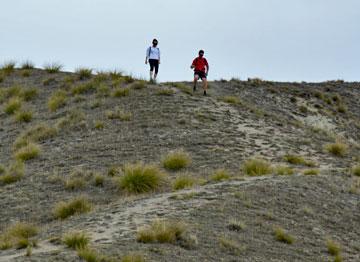 People returning from the top of the pass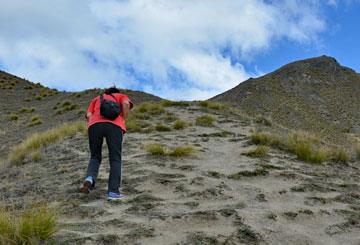 Shuping leading the way - we got about two thirds of the way up.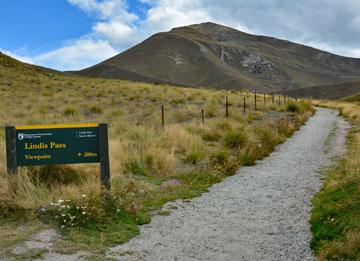 The official track to the viewing area
Lindis Pass Viewpoint has a parking area and a track for walking to the top of the pass to see the view over the Lindis valley.
We saw all the motorhomes in the carpark while driving south to Cromwell, and decided to stop to see what was so interesting. There were people climbing up a grass track, so we attempted to follow them up, but gave up about two thirds of the way to the top. I was getting concerned that it was a long way down if we slipped, or tripped up.
But we got some nice pictures of the view.
On returning to the van, and pulling out from the parking area, we finally saw the sign for the proper track up to the viewing area. It was only 200 metres, and looked in much better condition!
At this stage we contented ourselves with taking a picture before continuing our journey.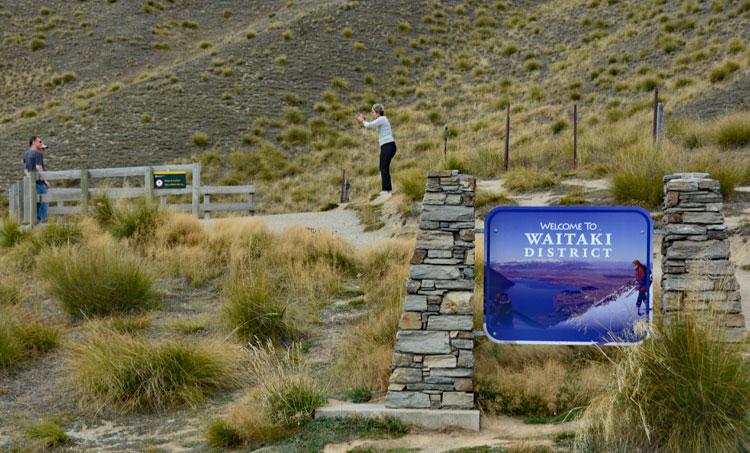 Visitors taking pictures at the lower viewing platform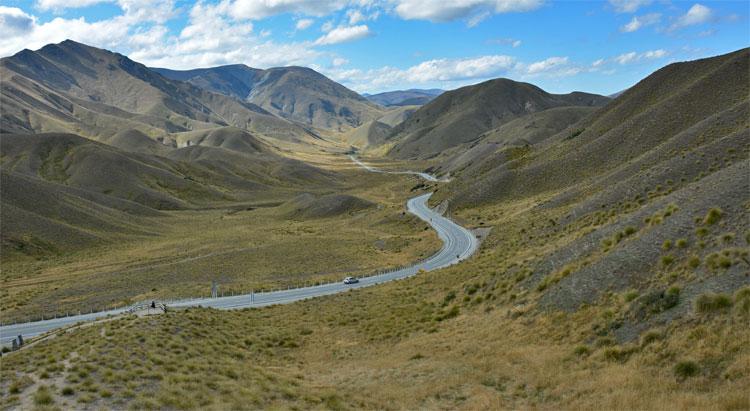 View from two thirds of the way up the hill
POST A COMMENT: