OTAGO: NORTH
Moeraki Boulders Kiwi Holiday Park

2 Lincoln St, Hampden, Otago
moerakibouldersholidaypark.co.nz
Phone: 03 439 4439
rvexplorer id: 18163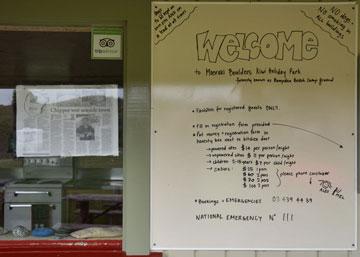 Office window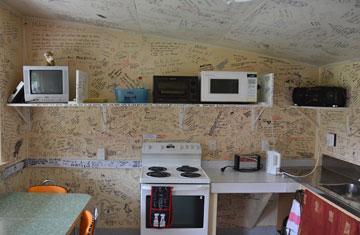 Kitchen -with graffiti decorated walls and ceiling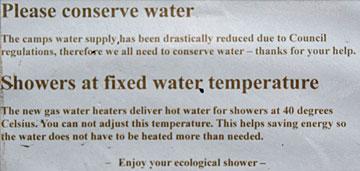 Moeraki Boulders Kiwi Holiday Park is a small campsite near the beach just out of Hampden town. A feature of the campsite is the walls in the kitchen are covered in grafitti left by previous guests - which provides an interesting, if rather quirky, character to the campsite.
There are beach activities, and a save the penguin fund.
However, a major negative is that the showers are limited to a fixed 40 degrees - which is only just warm.
The sign in the shower room claims that they've had to do this because of the local council requirements, but that has not affected the Waitaki Waters Holiday Park, just a short distance up the coast, from providing un-metred hot showers.
We understand the need to conserve water where that is necessary, but their 'eco-showers' would be a good reason for us not to stay.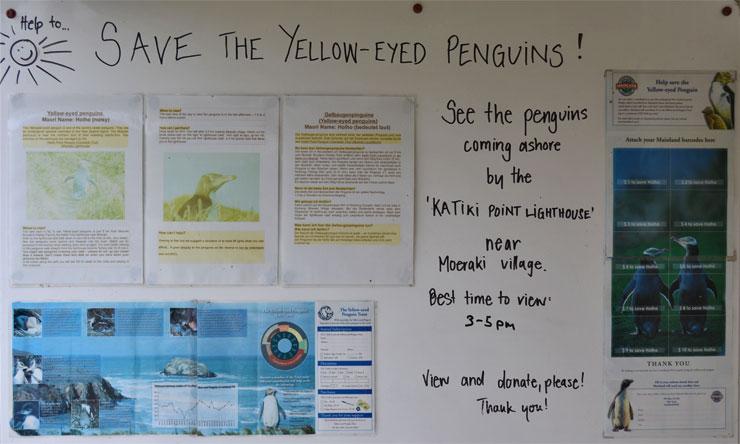 POST A COMMENT: