OTAGO: NORTH
Kakanui Camping Ground

1366 Waianakarua Rd, Kakanui
Phone: 021 525 896
rvexplorer id: 18563
Lat-Long: -45.18503, 170.89076
Rural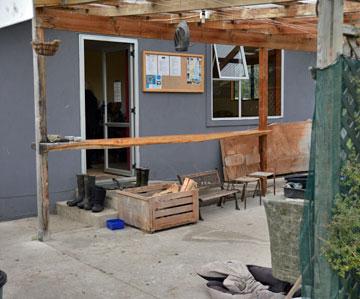 Combined kitchen and office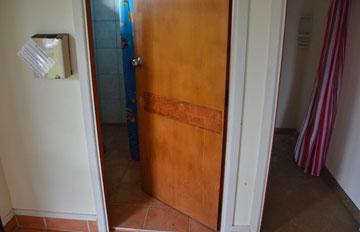 Showers facility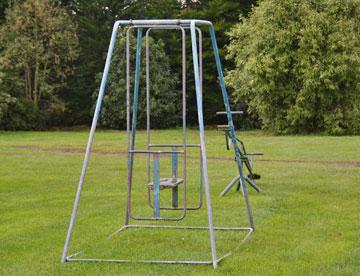 Kakanui Camping Ground is situated near the mouth of the Kakanui River, about 10 minutes south of Oamaru.
We arrived late on a mid-autumn afternoon, just as it was starting to get dark, having not being able to find a suitable place to stay in Oamaru.
Our initial impressions weren't great - the combined kitchen and office was messy, and we thought the cost was quite high for what it was. But it was too late to find anywhere else, so we just paid and found a powered site for the night.
The grounds were quite nice and spacious - plenty of room for larger vans, and we didn't need to use the kitchen anyway. We understand that you can go for walks looking for penguins, or go fishing and swimming, so the campsite itself is well placed, just badly neglected.
This became more obvious the next morning when Shuping tried using the showers. The showers cost an extra $2 for 6 minutes, which had to be entered into a box outside the shower room. This means putting in the money before getting undressed, which is just rediculous.
However, it apparently normally takes around 2 minutes for the hot water to start, leaving you with just a 4 minute shower - not really bad, but leaves you feeling a bit cheated. However, no hot water came through at all, so Shuping had to get dressed and go find the manager, who then accused her of not putting in the $2.
That was pretty much it for us. Shuping got her $2 back, and we left without using their showers.
We don't know how typical that experience is - it was during their off-peak season, and they may have had a temporary manager filling in. But we won't be returing any time soon.
POST A COMMENT: