OTAGO: DUNEDIN
Brighton Ocean View Reserve

715 Brighton Rd, Ocean View, Dunedin, Otago
rvexplorer id: 18181
Beach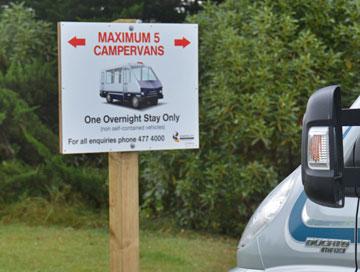 Campervan sign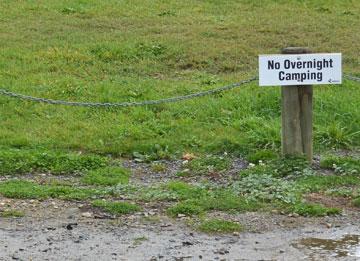 No Overnight Camping sign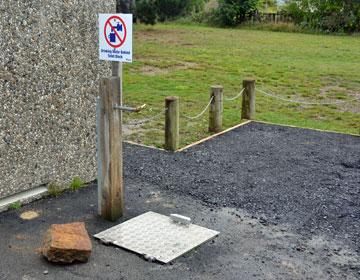 Public Dump Station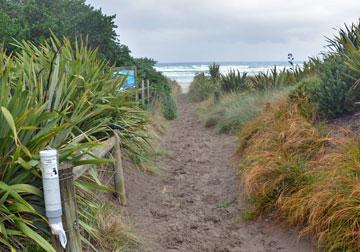 Access to the beach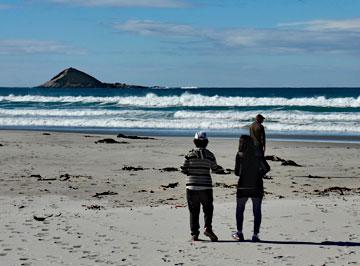 Brighton Ocean View Recreation Reserve provides for free overnight parking, and includes toilets and a public dump station. It's just a short walk through the sand dunes to the beach, including access to the Coastal Walkway.
The local council has provided a very nice location for self-contained motor caravanners, but the signs were rather confusing. We assumed that we should park were the sign identified that campervans could park for one overnight stay, and avoided parking where it said No Overnight Camping.
Next morning we had a knock on our door from a very friendly compliance officer, who advised us that we were actually parking in the wrong place. It appears that, since we are fully self-contained, we are not considered to be camping, and so we should have parked where it said 'No Overnight Camping'.
We agree that this is a valid distinction, but there is real confusion for motor caravanners travelling around New Zealand. Every council has it's own interpretation of what camping means, and there are places where a self-contained motorhome will be fined for parking overnight where it says 'No Camping'.
We really hope that there is finally some universal agreement on this. We especially hope that there is a distinction made between campervans and converted station wagons, that are not fully self-contained, and motorhomes and caravans that are.
A motorhome or caravan that is fully self-contained, and certified, only needs overnight parking. The term 'Freedom Camping' is confusing and should really only apply to visitors in campervans and tents that are in fact camping.
Click here to check out the Dunedin Council rules for freedom camping.
Unfortunately, we visited on a miserable wet autumn afternoon, so the pictures really don't do justice to the location - especially to the beach. This would be a great place to park over in sunny weather.
We didn't take time to explore the coastal walkway, but maybe next time...
UPDATE 13-Mar-2018
This was a beautiful early autumn afternoon, and we took the opportunity to go for a walk along the beach after taking care of our toilet cassette at the dump station.
We added some more pictures.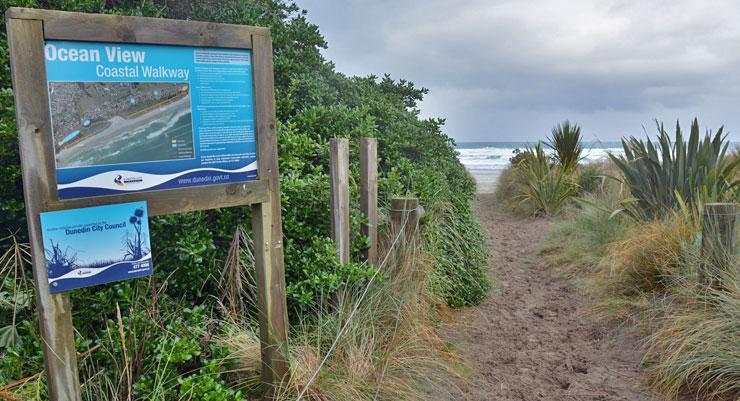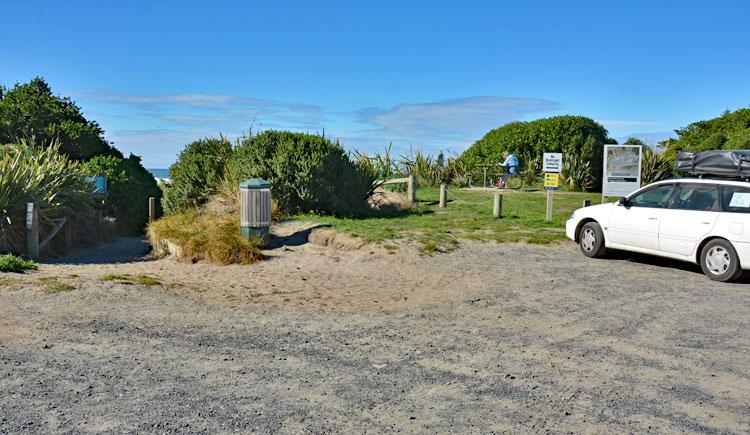 Ocean View Coastal Walkway
POST A COMMENT: