OTAGO: DUNEDIN
Royal Albatross Centre

1260 Harington Point Rd, Harington Point, Dunedin, Otago
Phone: 03-478 0499
rvexplorer id: 18572
Beach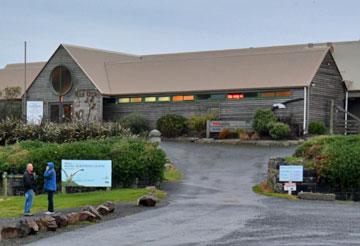 Entrance to the Royal Albatross Centre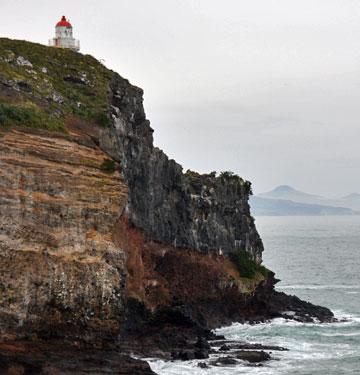 Lighthouse from the viewing platform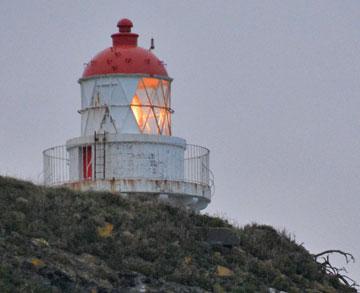 Lighthouse at night
The Royal Albatross Centre at Taiaroa Head is famous for being one of the few mainland albatross breeding colonies. You can also watch blue penguins as the return to their nest from feeding in the sea.
We arrived late afternoon after visiting Larnoch castle, and were too late to take a tour to see the albatross colony. We were able to book a tour to watch the blue penguins returning to their nests, so we made ourselves some dinner while we waited until the sun was setting, when the tour began.
There is also a viewing platform where you can watch seals and see the lighthouse. However, it was already starting to get dark and not great for taking pictures.
Likewise for watching the penguins come ashore. That was quite interesting to see batches of them appear out of the surf and then clamber up the well-worn pathway past our viewing platform, and onwards to disappear into their burrows.
Use of cameras was restricted as flash would disturb the penguins, and even the camera's focussing light was not allowed for the same reason. If you want to take pictures, you need to be set up with high iso settings and manual focus.
We really wanted to see the albatross colony, but that would have meant coming back the next morning. The nearest campsite was 12 km away in Portobello Village, and the weather was deteriorating. The next morning was raining, and we reluctanly decided not to drive back.
The Royal Albatross Centre carpark would have been a good solution for us, if we could have stayed overnight. We could have booked into the first morning tour before driving back along the coast to Dunedin. Unfortunately, overnight parking was not allowed.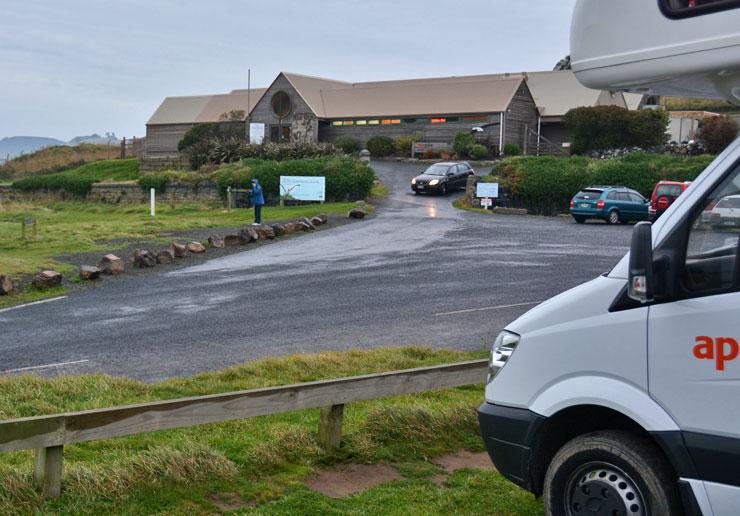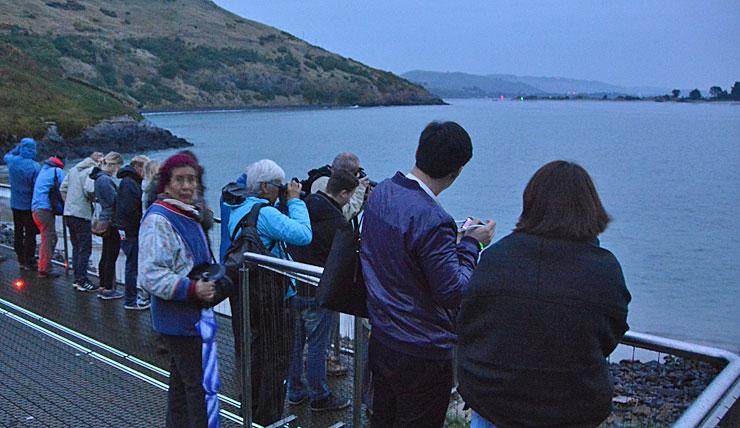 POST A COMMENT:
10:25 PM 23-May-17
by abe
from Auckland
Public