OTAGO: CENTRAL
Roxburgh Gold Panning and POP

21 Ladysmith Rd, Roxburgh East, Otago
Phone: 027 4938 624
rvexplorer id: 20151
Lat-Long: -45.52833, 169.31276
River, Rural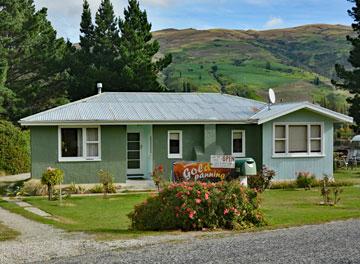 Stu's house at Roxburgh Gold Panning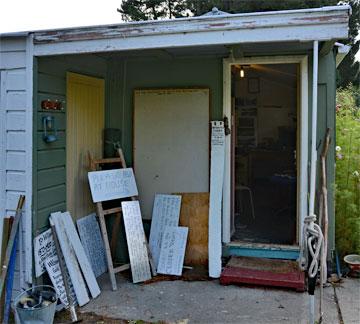 Office and information centre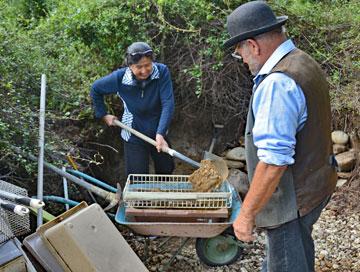 Shuping getting taught how to use a shovel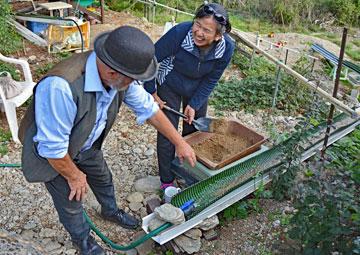 Doing some initial sifting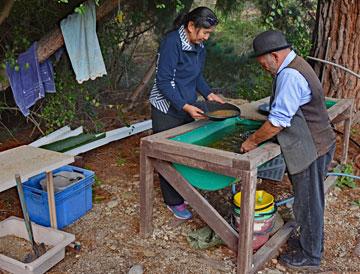 Getting started with panning for gold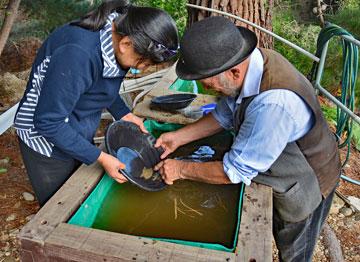 Nearly done...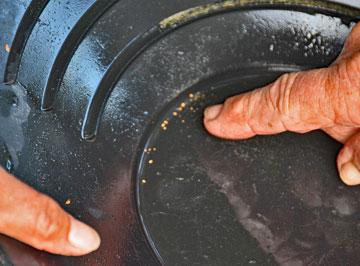 and that's real gold!!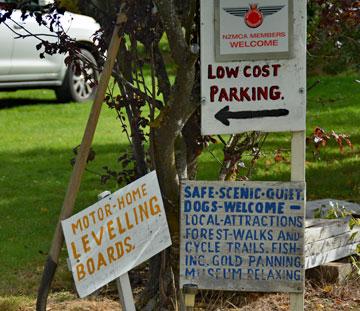 Low cost parking if you want to stay longer
Roxburgh Gold Panning is one of those must do experiences that bring alive authentic New Zealand history.
We'd seen it listed as Edgecumbe POP, where self-contained motor caravanners can stay overnight, so we called by to check it out. Our initial impressions were of a large grass area in the country - a bit run down and cluttered. Shuping was more interested in the nut farm across the road. I noticed a sign for Roxburgh Gold Panning on the house next door, but decided against checking it out.
I was turning the motorhome around while Shuping was chatting to the owner of the nut farm, when Stu, came out from the Gold Panning house just to check if I needed assistance. We finally left over two hours later, with Shuping all excited about finding real gold in the rocky shingle at the back of Stu's house.
I've done gold panning before, but never with any success. Mostly they were tourist focussed experiences that were only intended to give some idea of what the old gold prospectors did. The gold had gone long ago.
Stu was different! He bought the property many years earlier because it was an original gold prospecting site where some of the structures erected at the time had protected small areas from being mined. Prospecting there has been his paying hobby and passion ever since - that combined with his enthusiasm for sharing his knowledge and skills with anyone willing to pay a very modest fee for some hands on gold panning with expert tuition.
Shuping spent around half an hour shovelling gravel, and learning to use Stu's machines for separating the stones from the slurry, and finally extracted around $20 worth of gold which we now carry as a keepsake in our motorhome.
Check out a youtube video of Stu demonstrating how the prospectors separated gold from river gravel.
Don't be fooled by the ramshackle office - it's packed full of history of the early gold mining days, and Stu brings that history to life with his enthusiastic stories of life during that time. There's nothing flash - just authentic, like the old prospectors would have been.
This proved to be one of the real highlights of our jaunt around the South Island. And we would have missed it completely if Stu hadn't come out to check what we were doing.
Stu also owns the section used for the park over property. It's a bit slopey, but he has levelling boards that you can use if you want to stay over. It's not a bad option, especially if you catch gold fever, and would like to spend a few more days seeing what you can find.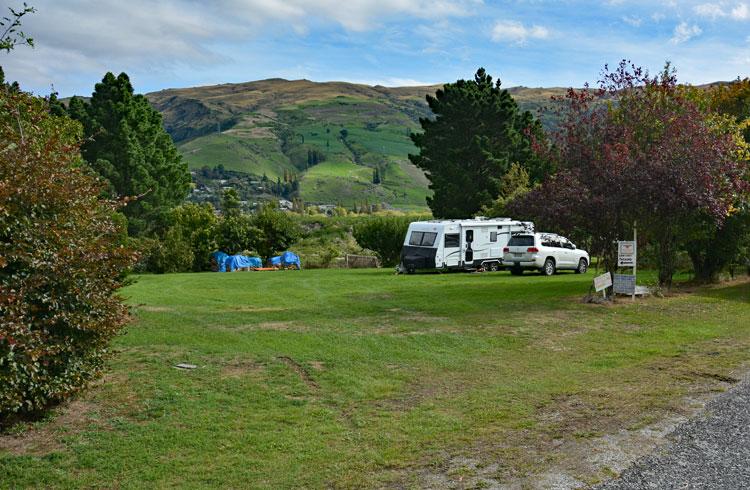 Edgecumbe Park Over Property next door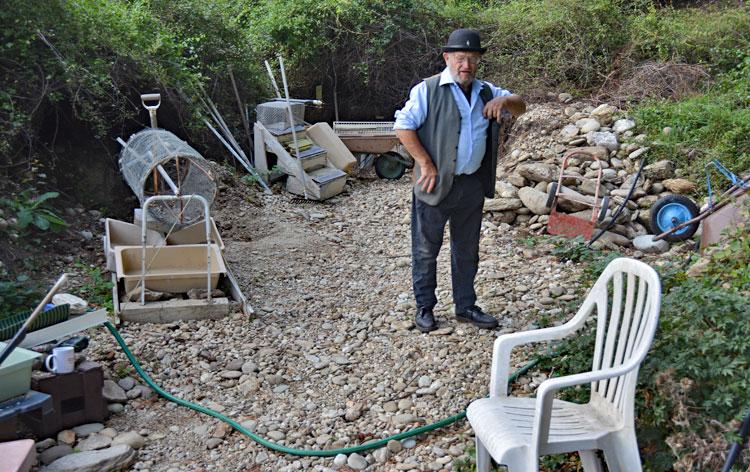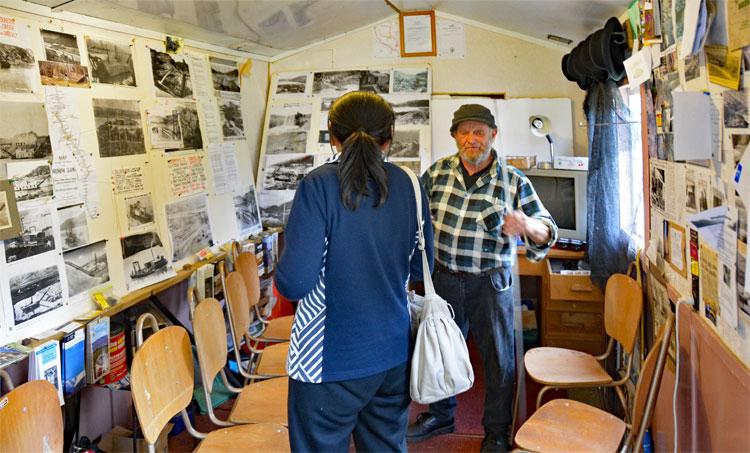 Roxburgh Gold Panning office and information centre
POST A COMMENT: