OTAGO: CENTRAL
Devil's Creek

Tarras-Cromwell Rd - 7 km north of bridge, Northburn , Otago
rvexplorer id: 18610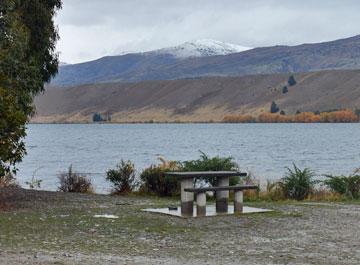 Devil's Creek is a small public reserve with a stunning view over Lake Dunstan. A great location for a lunch break or picnic..
Unfortunately, it was a drizzling wet autumn afternoon when we visited. But the rain had also brought a dusting of snow on teh mountains. The pictures would be stunning on a clear sunny day!
We don't know if overnight parking is allow for self-contained vans, but it would be a really choice location to do so. The sign says not tent camping, but we don't yet have universal agreement around New Zealand as to the difference between camping and overnight parking.
If not, there is also a nice location at Bendigo, further up the eastern lake boundary.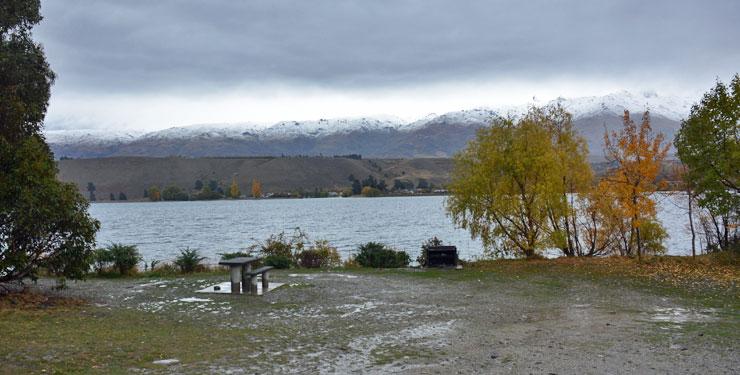 POST A COMMENT: