OTAGO: CENTRAL
Lowburn Harbour

Luggate-Cromwell Rd, Cromwell, Otago
Phone: 03 445 0211
rvexplorer id: 18307
Lat-Long: -45.00973, 169.21403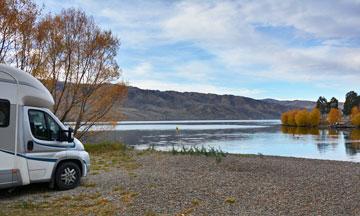 Our parking location for the first night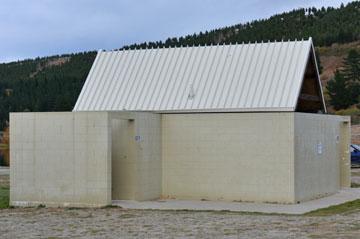 Clean public toilets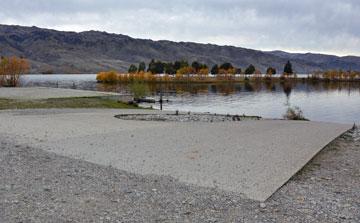 Boat ramp for access to the lake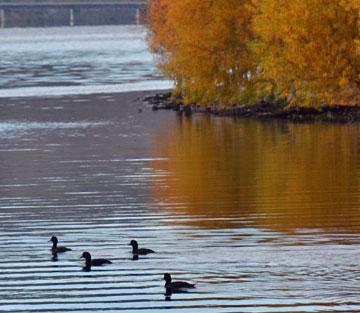 Ducks and autumn reflections
Lowburn Harbour is a stunningly beautiful public reserve on the shores of Lake Dunstan, a few minutes out of Cromwell, and it is available for free overnight parking for self-contained vans.
We came to Cromwell looking for somewhere to stay overnight after being disappointed with our Queenstown lakes experience. The Queenstown lakes were beautiful. We just felt that we weren't welcome unless we were willing to stay every night at a campsite.
Arriving at at Lowburn Harbour was like a breath of fresh air - in this prime location there were other self-contained motorhomes and caravans. There was plenty of room, clean toilets, and just a few minutes out of the Cromwell town centre.
The the boaties, there was a large boat ramp for access to the lake.
Choice!
This is one of the very few locations that we've rated 5 stars - not just for the location itself, but also because we felt welcome.
I might add, that Cromwell is under the Central Otago District Council, and not the Queenstown Lakes one.
The next day we went into the town to top up on groceries, and found a country market in full swing. Shuping bought up big on local walnuts as half the price of lesser quality nuts she had bought elsewhere.
From there we explored the 'old town' which has been restored as an historic village, showing what life was like before the Dunstan river was dammed for hydro power, and Lake Dunstan was created. The location was the closest thing to picture postcard perfect that we have seen anywhere on our travels.
I have to sey, we fell in love with Cromwell. I imagine that it get's wet and cold in winter. But, it's a small, friendly town, and we just loved it.
Instead of moving on, we came be for another night by the lake, and then headed off to Wanaka the following morning.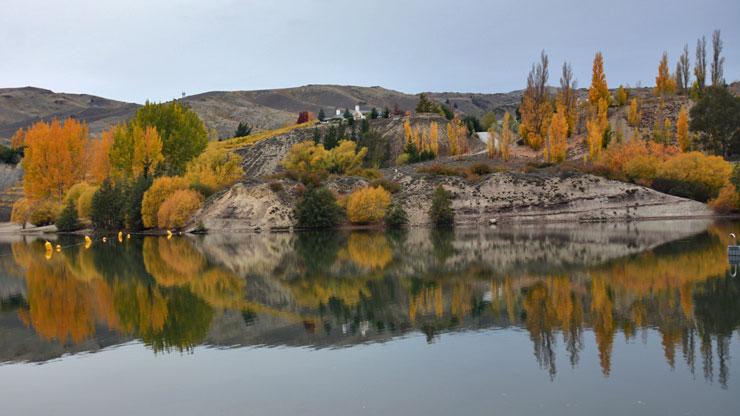 POST A COMMENT: