NORTHLAND: WHANGAROA
Totara North Recycling

off Totara North Rd, Totara North, Whangaroa, Northland
rvexplorer id: 19616
Rural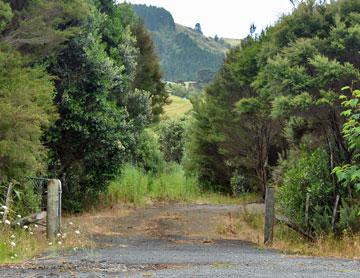 Freedom parking entrance to the reserve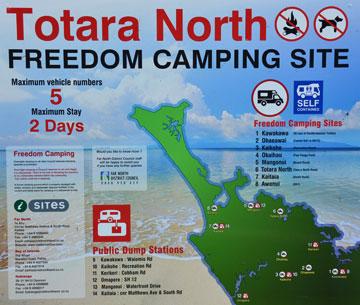 The Recycling Facility for Totara North is adjacent to a large reserve which is now a council designated freedom camping area for certified self-contained motor caravanners.
The freedom camping entrance looked a little overgrown, and we drove past to the main recycling entrance. However, that didn't give access to the reserve, so we needed to drive back.
The short driveway into the reserve wasn't a bad as it first looked, and the reserve itself was a large paddock that was nicely mown.
However, it looked a little soft when we were there in mid January. I would imagine that it could easily become too soft to drive on when it's wet.
The council sign limits freedom camping to 2 days for a maximum of 5 vans at a time. I can imagine that this would make a great site for a group rally over a long weekend. There is plenty of room and no obvious reason for limiting the number of vans to just 5.
If you're interested in doing that, then you should contact the Far North District Council.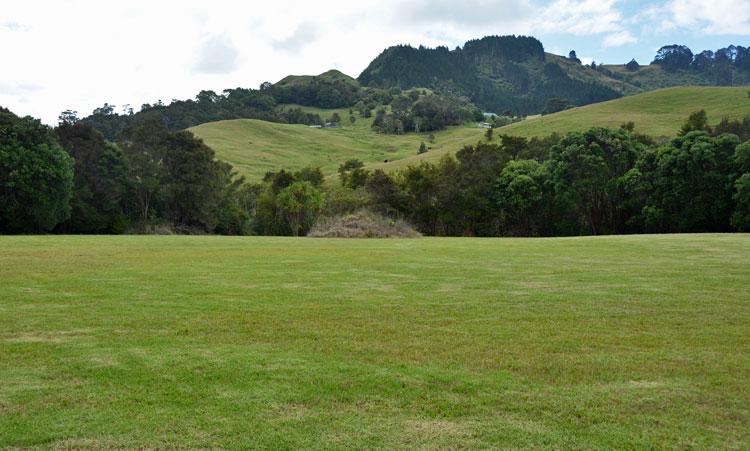 Totara North Recycling reserve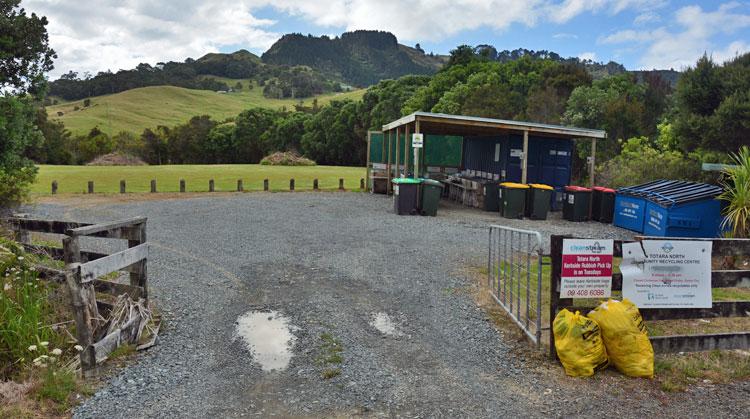 POST A COMMENT: