NORTHLAND: WHANGAREI
Reotahi Reserve

end of Beach Rd, Whangarei Heads, Whangarei, Northland
rvexplorer id: 20677
Lat-Long: -35.82708, 174.49833
Beach, Rural








Certified self-contained vans can park overnight in any council parking area that is not sign-posted as prohibited.
For complete details check wdc.govt.nz/camping. Check for onsite signs on arrival.
You risk a $200 fine for ignoring the rules.

Whangarei District Council also provides four designated freedom camping areas for self-contained vehicles
as well as 18 sites that permit non self-contained camping options.
Parking spaces and van length are limited at these sites and they are very popular, so be sure to arrive early
if you want to park overnight. We recommend you avoid these during the summer season.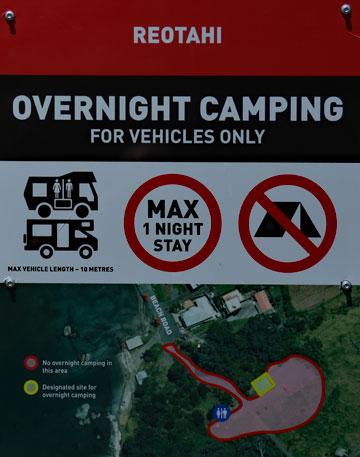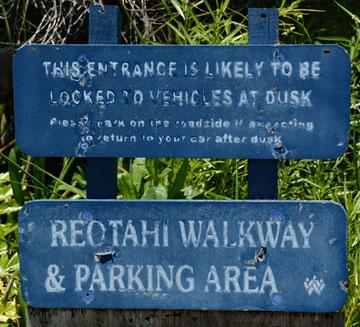 Sign at the entrance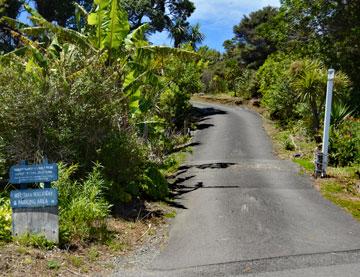 Sealed driveway to access the reserve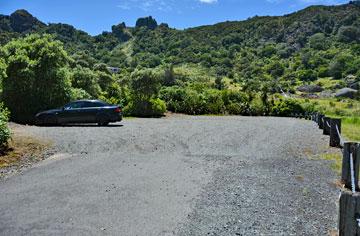 Gravel parking area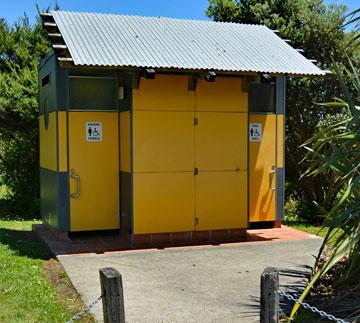 Public toilets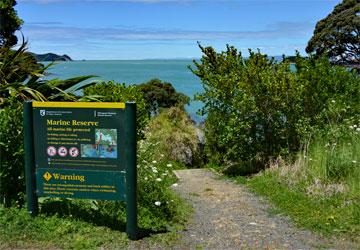 Access to the Marine Reserve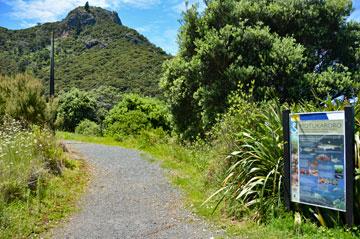 Beginning of the Coastal Walkway
Reotahi Reserve is a secluded parking area with access to the beach and the Reotahi Walkway. Overnight Camping is available for motorhomes.
The tarsealed access driveway is narrow and quite steep, but there is a large parking area with just a small designated area for motorhomes to park overnight. Maximum motorhome length is 10 meters.
Given that you can park anywhere in the carpark as a day visitor, it doesn't make much sense to then be restricted to a small area if staying overnight. But those are the council's rules.
This is a nice, quiet location where you can explore the walks, or walk down to the beach.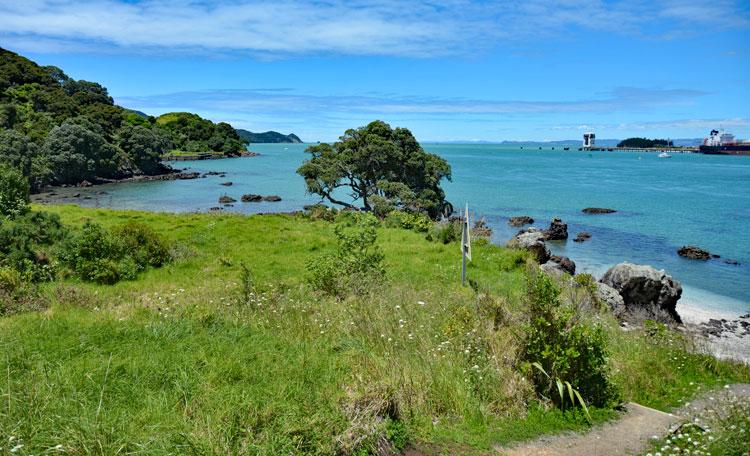 View over the Marine Reserve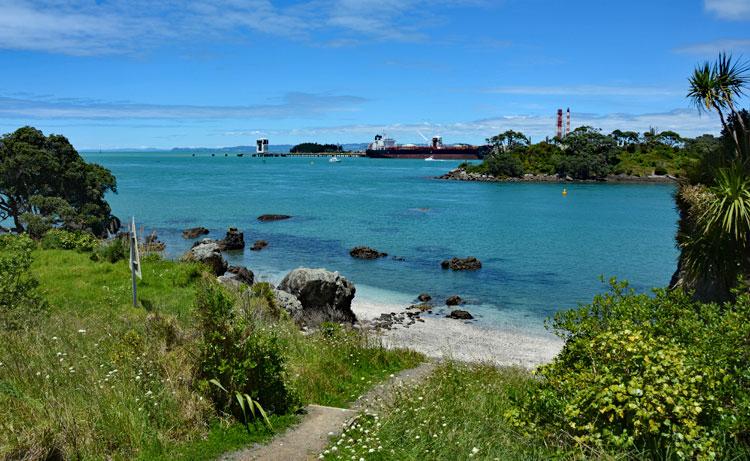 Beach access at the Marine Reserve
POST A COMMENT: