NORTHLAND: WHANGAREI
Whangaruru Beachfront Camp

43 Ohawini Road, Oakura, Northland
Phone: 09 433-6806
rvexplorer id: 17590
Lat-Long: -35.38011, 174.34204
Beach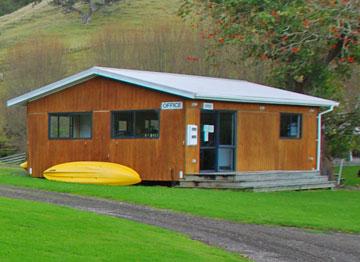 Whangaruru Beachfront Camp reception
We arrived at the park late afternoon in mid-winter. It had been a nice sunny day following on from some heavy rain the previous two days. The campsite looked great, but it was deserted, with no one camped there and the office unattended.
The sign on the office window said that we should just find a place to park and we would be contacted later. However, on walking around on the grassed parking area, it was quite soft, and I didn't feel comfortable about driving onto it. There was a slight slope down towards the beach, and I could easily imagine driving down and then not being able to get back out.
We waited around for about 20 minutes, but no one came, so we decided that we'd head on to Whangarei to park overnight.
The campsite looked to be a really nice location. We could certainly understand why they might be closed over winter, but really think they should make it clear to potential campers if they are closed. Getting stuck on grass when there is no one around wouldn't be much fun.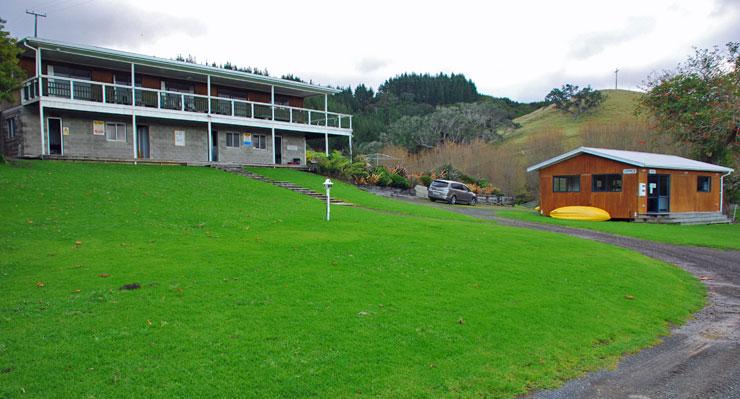 POST A COMMENT: