NORTHLAND: WHANGAREI
Bland Bay Holiday Park

765 Whangaruru North Rd , Whangaruru North, Whangarei East, Northland
Phone: 09 433-6759
rvexplorer id: 17616
Lat-Long: -35.34642, 174.35426
Beach









Driving along the Whangaruru peninsula, en route to the DOC campsite in Puriri Bay, finding the Bland Bay Motor Camp was an unexpected surprise. Not currently listed in the NZMCA directory, and without a website, we didn't know it was there until we nearly drove past it.
On a clear sunny winter's afternoon, it looked like a great location, right along the blue waters of the bay. So we pulled over and walked inside to have a quick look around. We hardly got to the gate before we were greeted by the camp manager, a cheerful gentleman going by the name of Friday. He was very happy to show us around while we swapped stories about travelling around New Zealand.
Friday was only looking after the campsite over winter as he normally travels around the South Island over summer, which he and his wife had been doing over the past 5 or 6 years. His wife passed away only a couple of months ago, and now he was reviewing his plans, but still keen to stay on the road.
The campsite was pretty much empty except for one other caravan, although I could imagine it would be a great place to stay at any time of the year.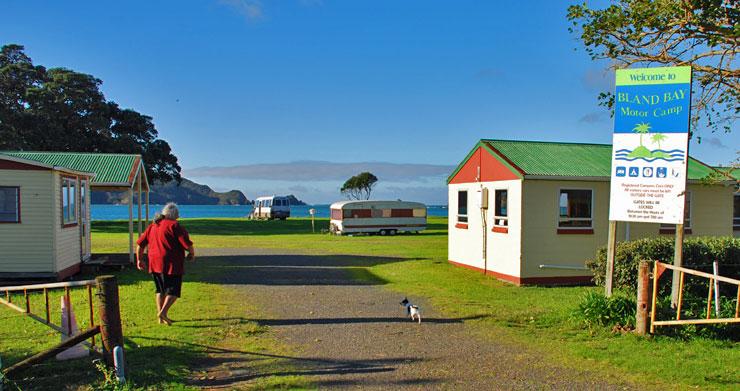 POST A COMMENT:
10:03 AM 15-Jun-20
by sandydoc
from Cambridge
Public
There is a DOC camp which could be an alternative