NORTHLAND: WHANGAREI
Ocean Beach Carpark

388 Ocean Beach Rd, Whangarei Heads, Whangarei, Northland
rvexplorer id: 17608
Beach






Certified self-contained vans can park overnight in any council parking area that is not sign-posted as prohibited.
For complete details check wdc.govt.nz/camping. Check for onsite signs on arrival.
You risk a $200 fine for ignoring the rules.

Whangarei District Council also provides four designated freedom camping areas for self-contained vehicles
as well as 18 sites that permit non self-contained camping options.
Parking spaces and van length are limited at these sites and they are very popular, so be sure to arrive early
if you want to park overnight. We recommend you avoid these during the summer season.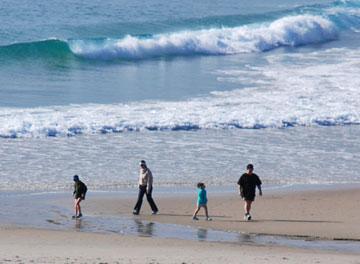 Walking along the beach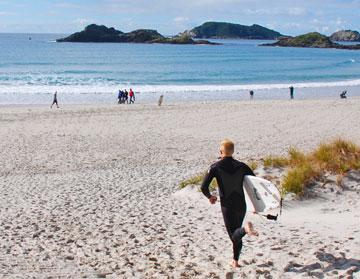 Let's go surfing...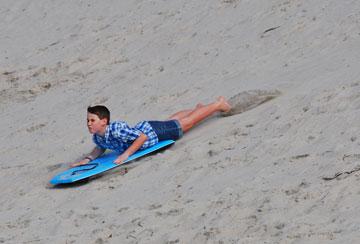 Sandboarding is totally fun...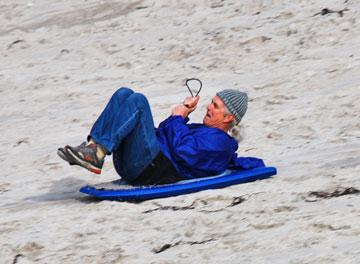 Who cares about age when you can slide down a sand dune!
Ocean Beach proved to be yet another pleasant surprise for us as we set about exploring Whangarei Heads. On a clear, sunny winter's day, we pulled into the carpark in front of the beach. People were surfing, going for walks along the beach, tobogganing down the sand dunes, or just enjoying family time making sand castles with their children.
The beach had a really nice atmosphere, and most people were friendly, and happy to stop for a chat.
Freedom camping is allowed overnight in self-contained motorhomes. However, it is just a small parking area, and often busy during the day. It would be a good option in the evening if the allocated parking area in the main carpark is already full.
We didn't see anyone fishing, but I can only imagine that this would also be a popular activity here.
We went for a walk along the beach, soaking up the atmosphere and take some pictures, before driving around to the larger carpark to have some lunch.
This is an excellent location to enjoy beach activity. On a sunny day it would be hard to beat.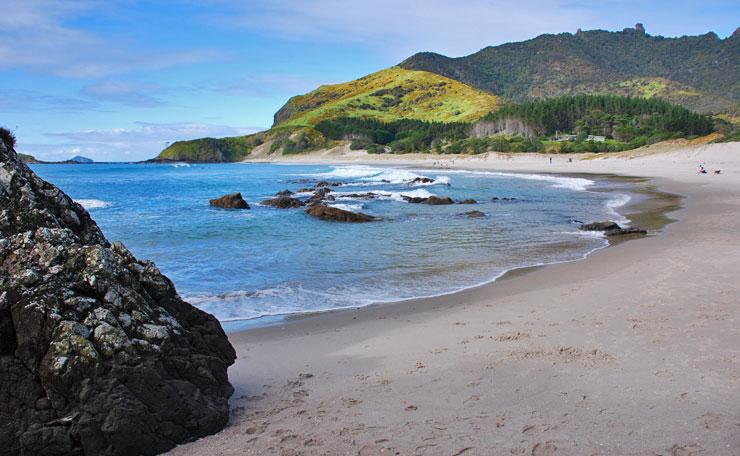 POST A COMMENT: