NORTHLAND: TUTUKAKA
Whangaumu Bay

Whangaumu St, Tutukaka, Whangarei, Northland
rvexplorer id: 20678
Lat-Long: -35.63573, 174.53165
Beach






Whangarei District Council welcomes freedom campers, and provides designated freedom camping locations for certified self-contained and non-self-contained vans. Parking spaces and van length may be limited
Certified self-contained vans can also park overnight at any council parking area that is not sign-posted otherwise.
There are 38 prohibited sites. Check wdc.govt.nz for the latest information. You risk a $200 fine for ignoring signs.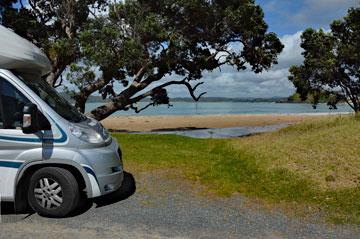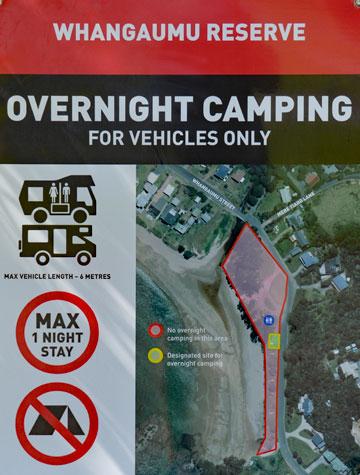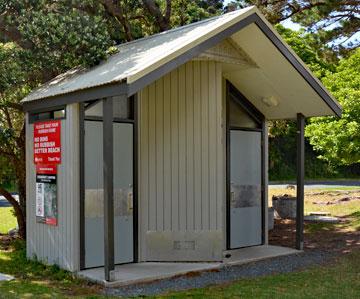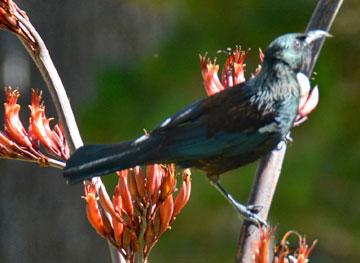 Tui stopping by for dinner
Whangaumu Bay has a large beachfront reserve where overnight camping is allowed in motorhomes.
Like Kowharewa Bay, the overnight camping area is limited to a very small portion of the reserve, and to a maximum vehicle length of 6 metres. This is even though there is plenty of space for large motorhomes to park.
Most self-contained motorhomes are longer than 6 metres, so the council is effectively making this stunning location available to visitors who are not self-contained.
Otherwise, this is a great place to visit, even if only during the day.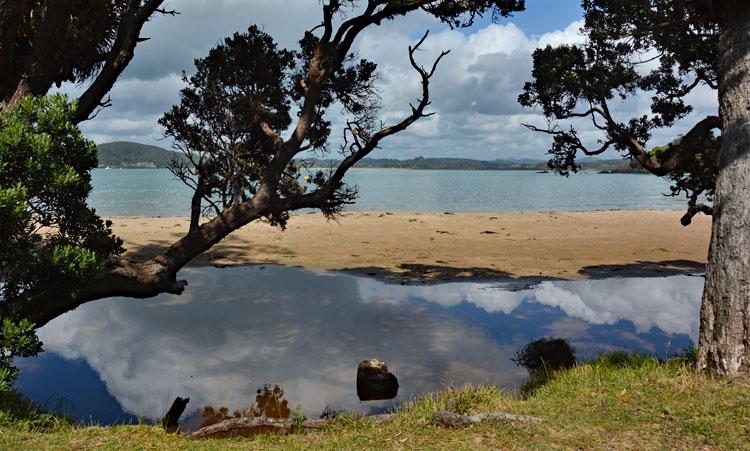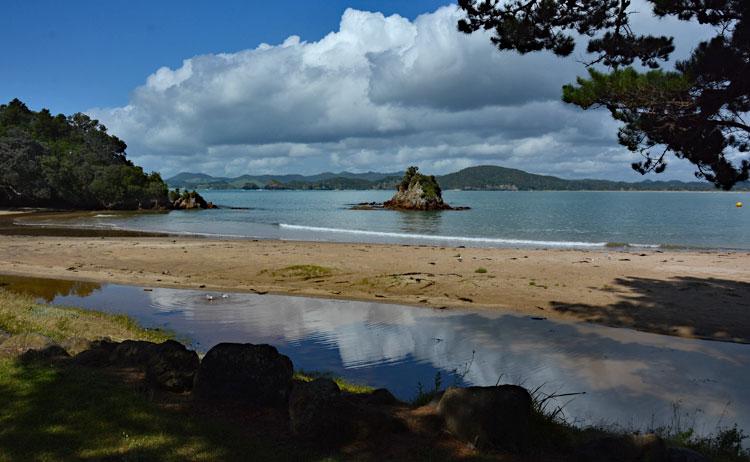 POST A COMMENT:
12:26 PM 12-May-19
by Denise
from Whiritoa
Public
A really lovely freedom camping spot right on the water's edge. Only room for three campers so don't arrive too late in the day. There's a nice walk from the other end of the beach to a lookout and over to other bays and if the tide is out enough all the way to Ngunguru. Whangarei District Council is be commended for the numerous freedom camping sites they have available, many in very scenic coastal spots.