NORTHLAND: TUTUKAKA
Kowharewa Bay

near 145 Tutukaka Block Rd, Tutukaka, Whangarei, Northland
rvexplorer id: 19751
Beach









Whangarei District Council welcomes freedom campers, and provides designated freedom camping locations for certified self-contained and non-self-contained vans. Parking spaces and van length may be limited
Certified self-contained vans can also park overnight at any council parking area that is not sign-posted otherwise.
There are 38 prohibited sites. Check wdc.govt.nz for the latest information. You risk a $200 fine for ignoring signs.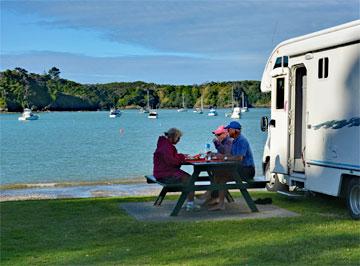 Beachfront parking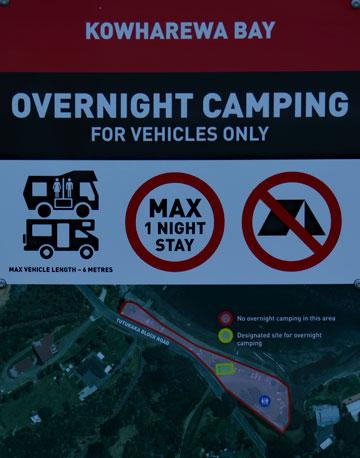 Public toilets
Kowharewa Bay has a public reserve in a small community just south of Tutukaka.
It's in a lovely sheltered location, and includes public toilets.
We visited on a Sunday afternoon, and there was a community picnic in progress, with teenagers kayaking in the bay. During the weekdays, it would be pretty quiet.
Update: 20-Nov-2017
The Whangarei District Council have recently updated their freedom camping bylaw, so we called in to check out the changes to this location.
The first thing we noticed was how popular it had become with freedom campers in small vans. This was on a Monday in early summer, so I imagine it would be much worse in the weekends.
On checking the new Overnight Camping sign, vans were limited to 6 metres, and could only park on the grass near the entrance. And this was being completely ignored, with vans parked throughout the entire area.
On checking with the council, we were advised that they were about to start enforcing their new bylaw, and that anyone parking in the wrong area would be subject to their standard $200 fine.
While we fully understand the need to control freedom camping at this site, we were especially disappointed that we are now excluded as we have an 8 metre motorhome. This is even though the designated parking area could easily accommodate the length of our motorhome.
Likewise, requiring that everyone park close together in a small area even when the reserve is otherwise empty, seems a bit draconian.
The designated area is often already occupied by cars, so you would then have to park elsewhere and wait for them to move. There really needs to be a better solution!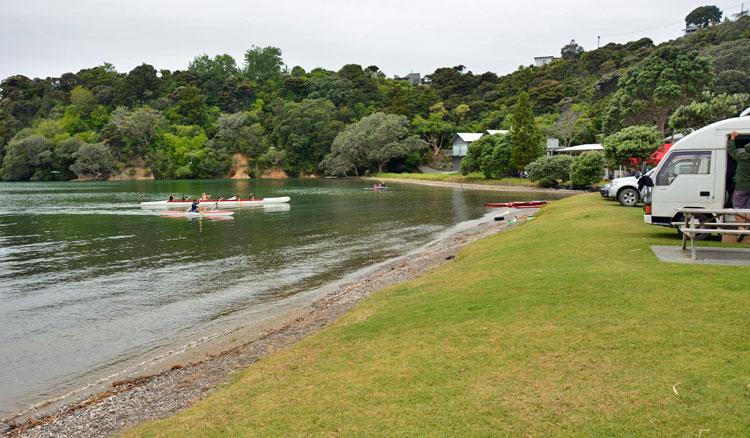 POST A COMMENT: