NORTHLAND: TUTUKAKA
Whangaruru Beachfront Camp

Ohawini Rd, Oakura, Whangaruru, Whangarei
Phone: 09-433 6806
rvexplorer id: 19513
Beach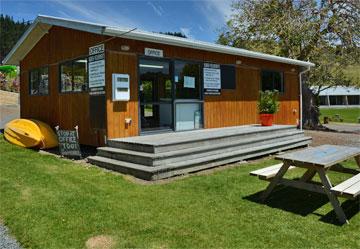 Campsite reception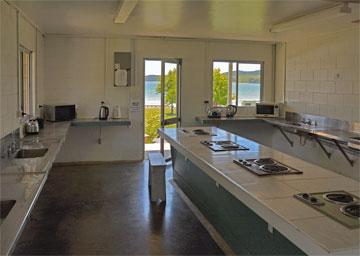 Camp kitchen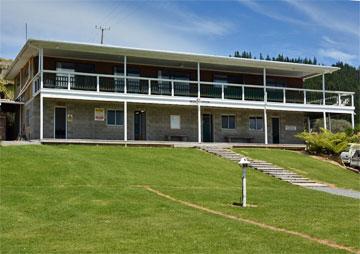 Facilities downstairs, with the camp manager living upstairs
Whangaruru Beachfront Camp is in the next bay north of Oakura, and provides a large level grass camping area directly on the beachfront.
The facilities are good, and the view is stunning on a sunny day. However, there is very little shade, so it might get quite hot in mid summer.
This is a great location for fishing, or just relaxing and enjoying the beach.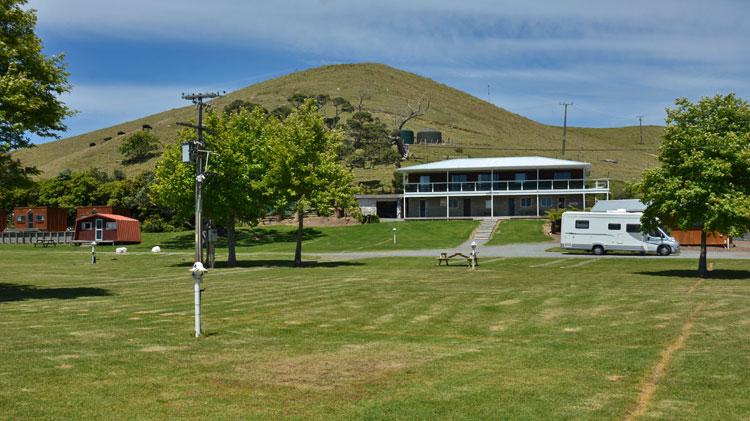 POST A COMMENT: