NORTHLAND: TUTUKAKA
Kauakarangi Bay & PDS

near 17 Te Maika Rd, Ngunguru, Northland
Phone: 09 430 4200
rvexplorer id: 19124
Lat-Long: -35.62706, 174.51285
Beach, Town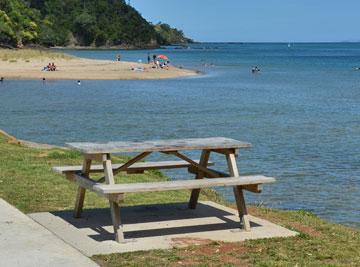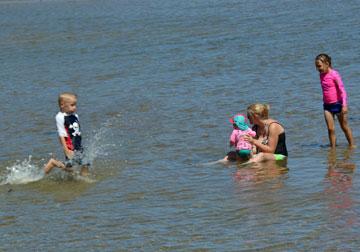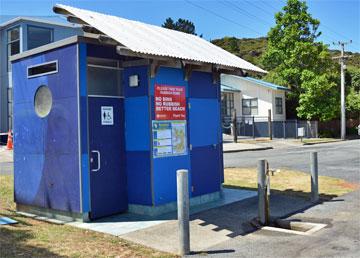 Public toilets with the PDS in front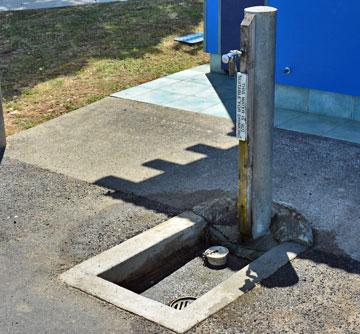 Public Dump Station
Kauakarangi Bay is a stunningly pretty bay just off the main road at the northern end of Ngunguru. There is a small parking area with a public dump station.
Driving along the main road through Ngunguru, Te Maika Rd looks like a small side road of no great interest. The only reason we turned to drive down it was because it was listed as having a public dump station.
What a surprise! It must be the dump station with the best view that we've seen so far. Clean golden sand beach, safe swimming for children, clean public toilets, and you can park directly overlooking the beach.
It was a beautiful Sunday afternoon in mid-January, and families were picnicing on the sandspit, and a mum with her three toddlers were playing in the shallow water. It was about as picture perfect for the idyllic 'Kiwi' lifestyle as you might find anywhere.
Please note, that the Whangarei District Council prohibits overnight parking in the sealed carpark area.
Certified self-contained motor caravanners can park overnight along the waterfront past the school carpark for a maximum of 3 nights and with a limit of 2 vans.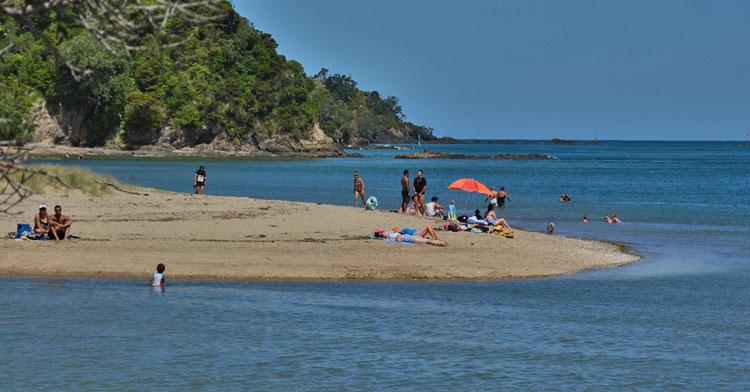 POST A COMMENT: