NORTHLAND: TUTUKAKA
Woolleys Bay Reserve

1076 Matapouri Rd, Matapouri, Northland
rvexplorer id: 18975
Lat-Long: -35.56043, 174.48528
Beach





Whangarei District Council welcomes freedom campers, and provides designated freedom camping locations for certified self-contained and non-self-contained vans. Parking spaces and van length may be limited
Certified self-contained vans can also park overnight at any council parking area that is not sign-posted otherwise.
There are 38 prohibited sites. Check wdc.govt.nz for the latest information. You risk a $200 fine for ignoring signs.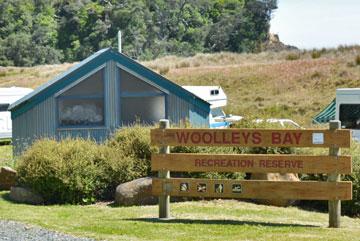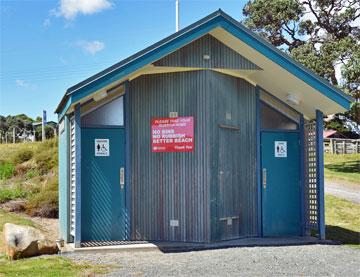 New public toilets
Woolleys Bay Reserve is a large beach front car park with new public toilets and is available for freedom camping. Access to the golden sand beach is through tracks in the sand dunes.
This was an unexpected discovery for us as we we driving north up the Matapouri coast to Kerikeri. We noticed the motorhomes in the carpark and stopped to have a look.
While you can't see the beach directly from the carpark, it is a sheltered spot,and the new toilets provided by the Whangarei District Council are a nice bonus.
A short walk through the track in the sand dunes brought us to stunning, golden sand beach. The water is crystal clear, and the bay looks to be quite sheltered and would offer safe swimming.
This makes a great alternative to the parking area at Matapouri Bay
Update: 4-Nov-2017
The council have restricted freedom camping to the grassed areain the northern corner of the reserve - as far from the toilets as possible!
POST A COMMENT: