NORTHLAND: MANGAWHAI
Mangawhai Beach Reserve

36 North Ave, Mangawhai Heads, Kaipara, Northland
rvexplorer id: 20406
Beach, Town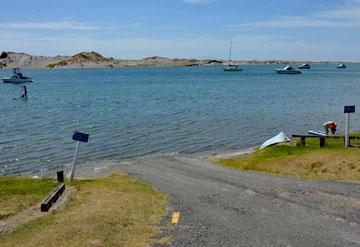 .
Boat ramp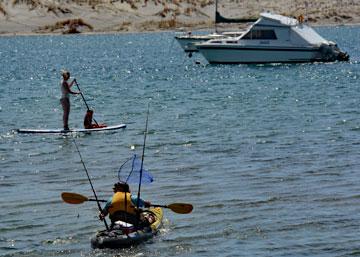 Going fishing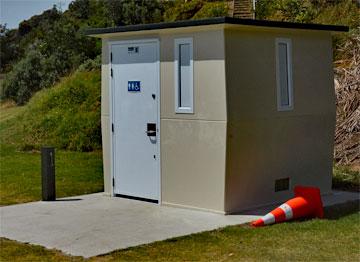 Public toilet
Mangawhai Beach Reserve is a large grass area overlooking the beach. It is very popular with both locals and visitors over the summer holidays.
You can walk around the beach and over the rocks into the next bay, or just chill out and watch the boats in the harbour. This is a sheltered inlet, making it a great location for kayaking or paddleboarding. There is also good fishing to be had outside the heads - you'll need a boat for that, although some enthusiasts went out in a kayak.
We were told that the no camping sign applies only to non self-contained campers. However, the sign can be interpreted both ways. You may want to check this out before staying overnight.
There are clean public toilets.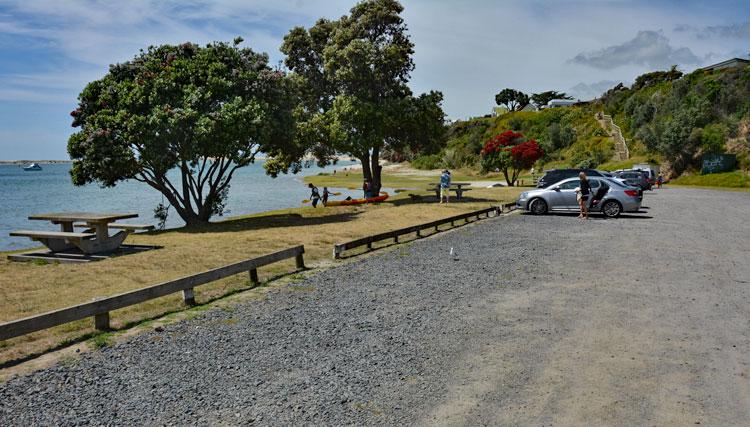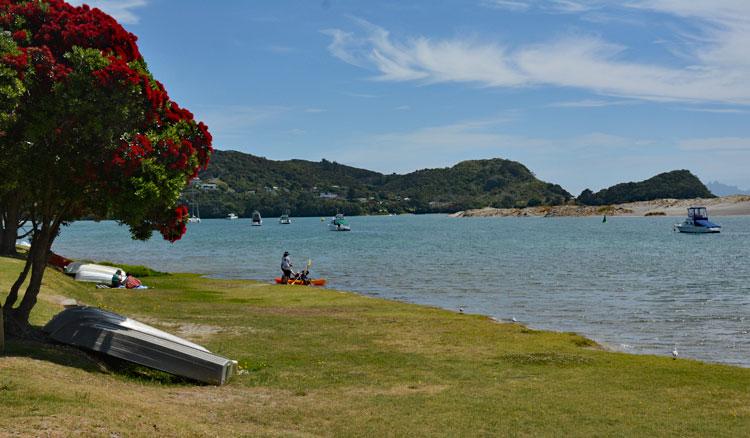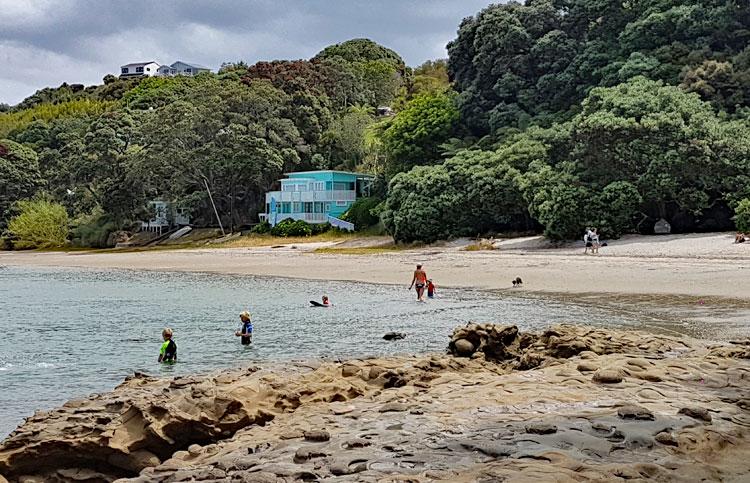 The next bay - a short walk around the beach
POST A COMMENT: