NORTHLAND: KAURI COAST
Trounson Kauri Park Campsite

Trounson Park Road, Trounson Kauri Park, Kauri Coast, Northland
Phone: 09 439 3017
rvexplorer id: 00707
Forest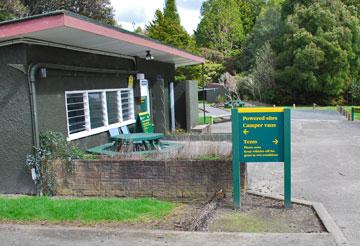 Campsite kitchen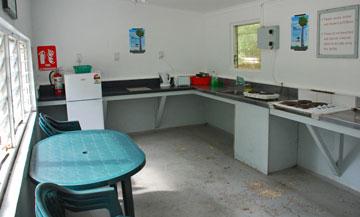 Inside the kitchen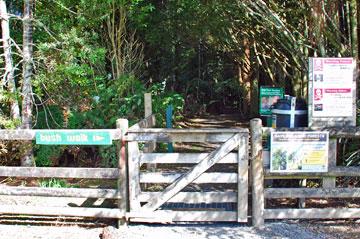 Entrance to the forest walk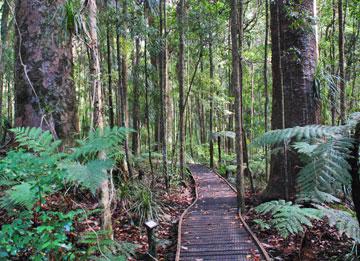 A stand of yourng kauri
1,500 year old kauri
Trounson Kauri Park Forest is a special place. 586 hectares of forest reserve and farmland have been managed as a 'mainland island' by the Department of Conservation since 1995, with the goal to restore the kauri forest ecosystems and reintroduce regionally extinct or threatened fauna and flora. Key to this is controlliing predator pests like possums, ferrets, cats and rats.
The campsite is on the edge of the forest, with a track leading in and connecting to the forest loop track.
When European settlers first arrived, our forests were alive. The native birds made such a noise that you had to raise your voice to be heard. It is very different today, where you can walk through some of our native forests and only hear the sound of your own footsteps.
For me, walking through Trounson Kauri Park was a revelation - I could hear native bird calls that I'd not heard before, There weren't many, and the birds were well hidden, but it was an encouraging start - at least enough to give me some sense of what it might have been like walking through the forest 100 years ago.
That why this forest is a special place. Being able to stay at the campsite, and walk through the forest, is a privilege. There are some magnificent stands of kauri, including at least one tree that is estimated to be around 1,500 years old. There's a stream with crystal clear running water, and bird calls not heard before.
When we arrived at the campsite, a young couple were just packing up to leave. They had arrived late the night before, and were about to leave without having walked through the forest - because they had already done that at Waipoua. They were from Germany, and trying to see as much as possible - and missing some of the best experiences.
The campsite itself is one of the better DOC sites. Level powered sites are available, hot showers, and the standard DOC hut for meal preparation.
This is a very good place to stay - and an excellent place to experience.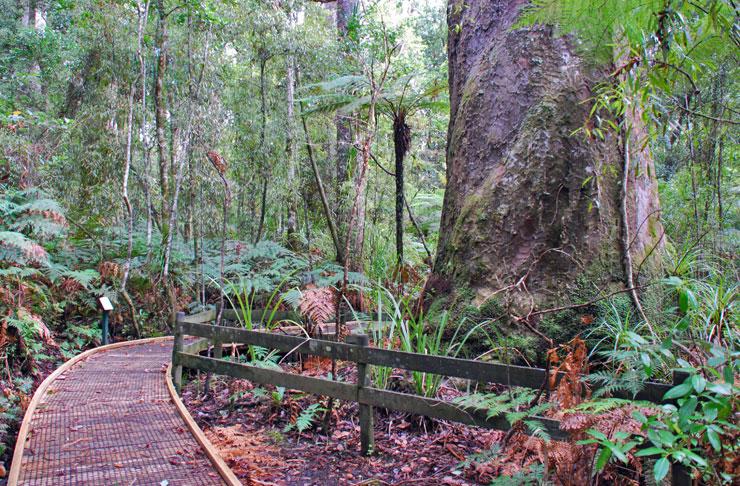 Forest board walk
POST A COMMENT: