NORTHLAND: KAURI COAST
Pouto Marine Hall Campground

Pouto Point, Pouto, Kauri Coast, Northland
Phone: 09 435 0596
rvexplorer id: 00577
Beach, Rural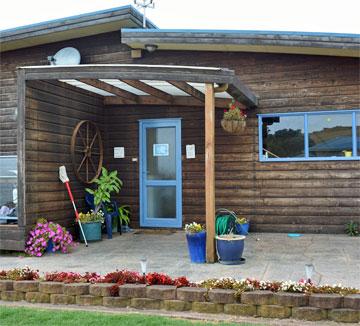 Campsite office entrance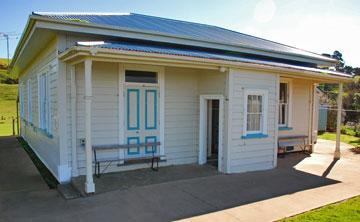 Campsite hall and facilities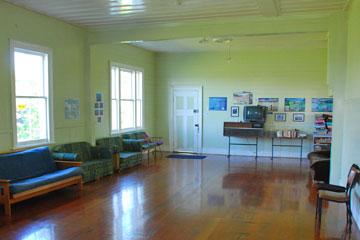 Lounge area in the hall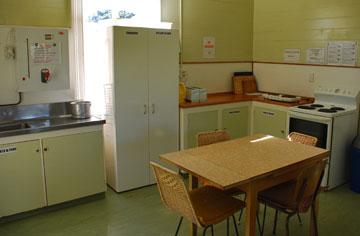 Kitchen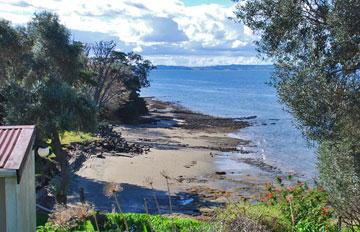 Beach accessible from the campsite
The Pouto Marine Hall Campground overlooks the Kaipara harbour at Pouto Point. Famous for its fishing and stunning views, the campground is very popular over the summer holiday season.
When we called in it was on a brilliant sunny afternoon at the tail end of winter. The campsite was empty, but the hall was open and we could have checked in if we'd wanted to stay over.
The parking is on grass, and the cost for a powered site for two people in a motorhome was only a very modest $12 per night.
The hall contains a spacious lounge, kitchen, toilets and hot showers.
Pouto Point is justly famous for its fishing, as the mouth of the Kaipara Harbour is our largest breeding ground for schnapper.
The beach at the point is very deep and the fish come in close to the shoreline to feed on the shellfish. Large schnapper can be caught with just a basic fishing rod while sitting along the edge of the beach.
The fish are not always there, so it's worth planning to stay for a few days. You can easily tell when the fish are biting as the beach will rapidly fill up with both locals and visitors, all keen for a feed.
Check out the pictures below - there are lots more inside on the hall noticeboard. If fishing is your thing, then Pouto Point must be close to paradise!
Pouto Point is at the end of the long, winding road down the peninsula, and the last 22 km is metal. The long drive is worth it, but is also another reasson to plan to stay for more than one day. Best to avoid the busy summer holiday season though.
It is also possible to drive down the beach, but not recommended for motorhomes. Getting stuck with the tide coming in would be a pretty good way to spoil your holiday.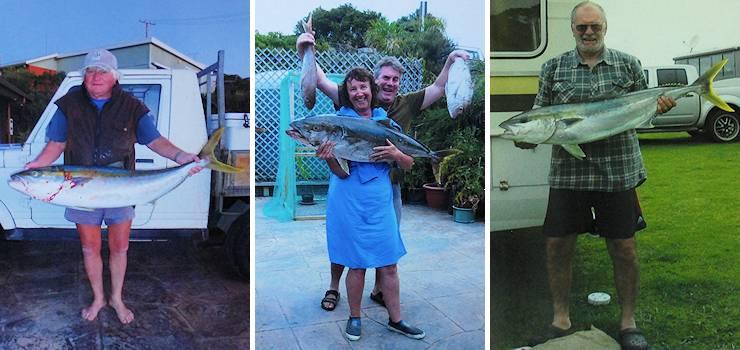 Fishing photos taken from the hall noticeboard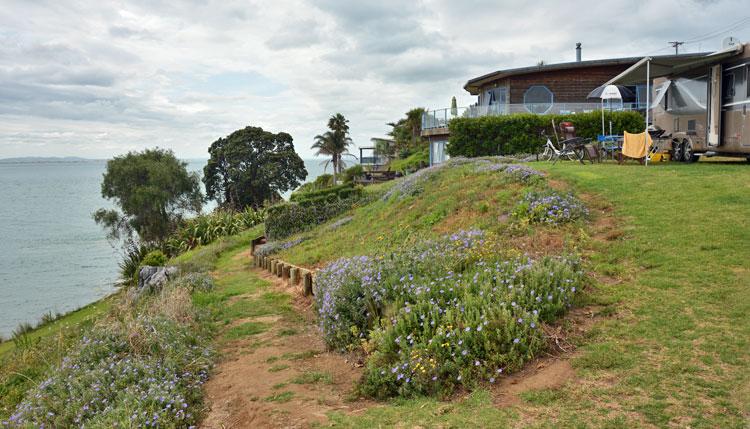 POST A COMMENT:
01:13 PM 18-Apr-18
by janeen
from pouto
Public
New managers and phone number Janeen and John Cochrane phone 09 4350596