NORTHLAND: KAURI COAST
Paparoa Motor Camp

cnr Pahi Rd & State Highway 12, Paparoa, Kauri Coast, Northland
www.holidayparks.co.nz/paparoa
Phone: 09 431-6515
rvexplorer id: 00567
Lat-Long: -36.10728, 174.22871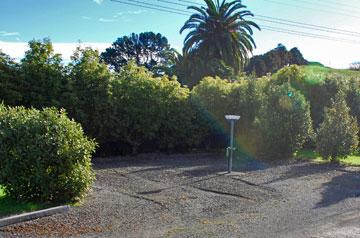 All weather campsite parking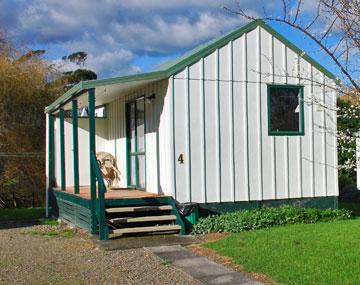 Chalet accommodation if your prefer
Paparoa is a small country town on State Highway 12, roughly halfway between Brynderywyn and Dargaville. The Motor Camp is off the main road, and offers a quiet rural setting that is just a short stroll from the shops, cafe, pub, and an award winning restaurant.
We called in on a warm sunny afternoon at the end of winter. There was only one motorhome staying at the time, but they had checked in a few days earlier, and then decided to stay on for four or five days. They were enjoying the location, and at only $14 per person per night, it was very cost effective.
Ken and Betty Cairns had built the camp from a bare paddock, and were enthusiastic about their local community and what Paparoa had to offer. There aren't many small rural towns where you have an award-winning local restaurant, choice of cafes and local pub for eating out.
Also, the Lion's Club walkway attracts many visitors, taking you from the village green in the town centre, across the river and up the hill to an ancient Maori pa site. The walk back joins up with the Pahi Road, and then contines up past the campsite and on into the the town centre.
The walk is about 5 km and takes about an hour and a half at at easy pace.
Unfortunately, on this occassion, we weren't able to stay as I needed to be at Matakohe for the Dargaville artists awards presentation that evening, But this is definitely on my short list for staying over and doing the walk the next time were are in the area.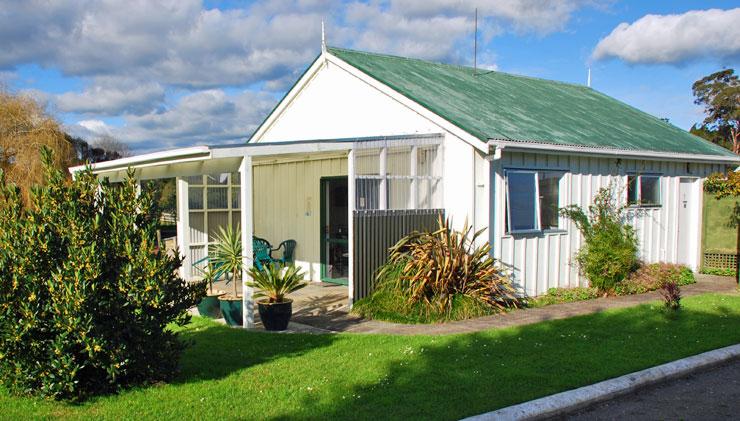 POST A COMMENT: