NORTHLAND: HOKIANGA
Rawene Holiday Park

1 Marmon St West, Rawene, Hokianga, Northland
Phone: 09 405-7729
rvexplorer id: 17722
Lat-Long: -35.40228, 173.50198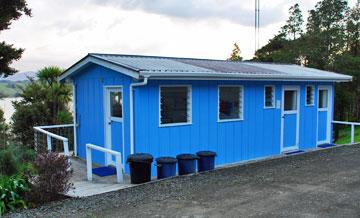 Park facilities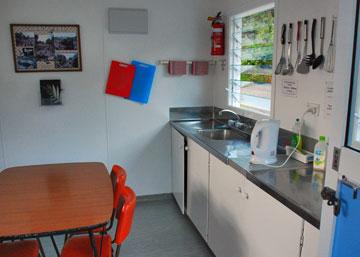 Holiday Park kitchen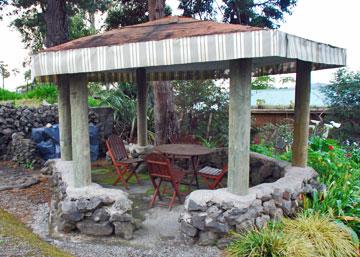 Covered outdoor dining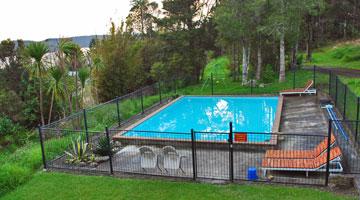 Swimming pool
Rawene Holiday Park is tucked away at the back of Rawene town. The powered sites provide all-weather parking on gravel. The facilities are clean and tidy, and there is a nice view from the pakring area out over the harbour.
The park is in a sheltered location and about 15 minutes walk down into Rawene town, where you can enjoy a coffee and light lunch right on the harbour edge, or take some time to walk through the mangroves on the boardwalk.
The Glimps is a well-known art gallery in the town, and, for those interested in our history, it's well worth having a look through Clendon House.
From the town centre you can also take the ferry across to Kohukohu - it takes about 15 minutes and provides a different view of the harbour, and Kohukohu also has a nice cafe and artist galleries to explore.
The ferry is also an option for travelling further north, as it can take cars and motorhomes.
Rawene is a small town with it's own character, and well worth exploring. The Rawene Holiday Park is a comfortable base to do that.
We were there on an overcast day in early spring, and we were the only visitors at the time. It's not a large campsite, and I would expect it to be quite busy over the holiday season. So book ahead if you're planning to arrive over summer.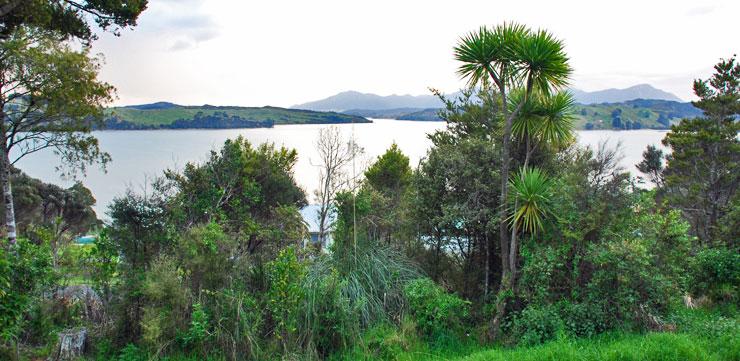 View out over the harbour
POST A COMMENT: