NORTHLAND: HOKIANGA
Labyrinth Woodworks

647 Waiotemarama Gorge Rd, , Waiotemarama, Hokianga, Northland
Phone: 09-405 4581
rvexplorer id: 00421
Rural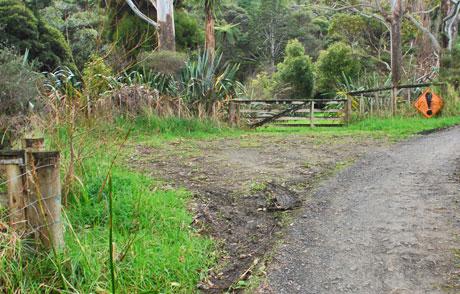 Parking area for self-contained motorhomes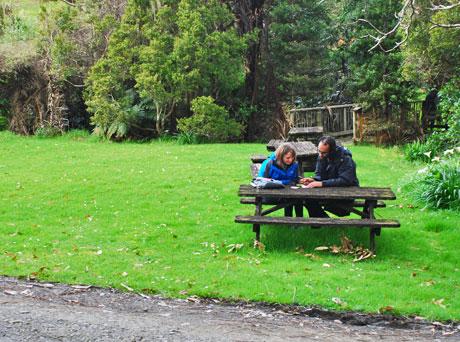 The reserve, within which you must not park...
Labyrinth Woodworks, Maze, and Puzzle Museum has been one of the key attractions in the Hokianga. Louis Toorenburg has been making wooden puzzles since back in his hippie days and you can spend hours looking through his collection, or trying to find your way through his hedge maze.
Aside from beating your brain up with puzzles that only look easy, you can also do some of the walking tracks. The waterfall track only takes 30 minutes, but you can also do a 2 hour Loop Walk, and other longer walks if you still have the energy.
Louis provides limited space for overnight parking if you're self-contained. It would be a good idea to give him a call ahead of time if you're planning to stay.
Please note, parking in the reserve area opposite is not an option - it can be damp, and you could get stuck. But you are very welcome to make use of the picnic table.
By the way, the elephant welcoming visitors to the shop, came from the Auckland zoo. Just how Louis managed to pull that one off is also a puzzle!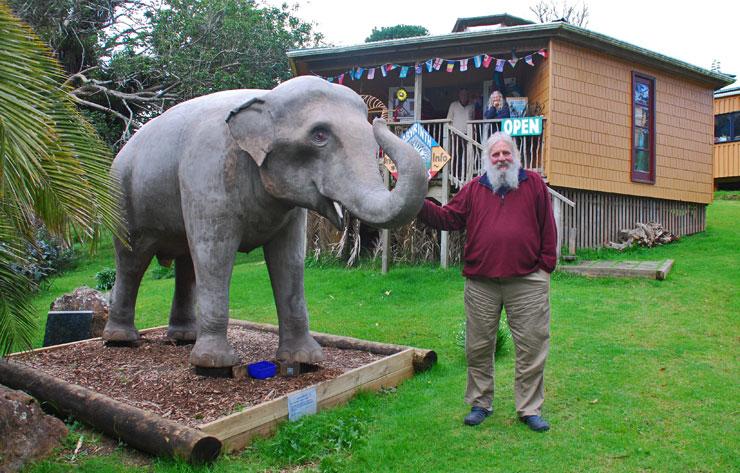 Louis plus elephant at the entrance to his puzzle museum and shop.
POST A COMMENT: