NORTHLAND: FAR NORTH
Puwheke Marginal Strip

end of Rangiputa Rd, Rangiputa, Karikari Peninsula, Far North
rvexplorer id: 20531
Lat-Long: -34.87883, 173.28911
Beach, Town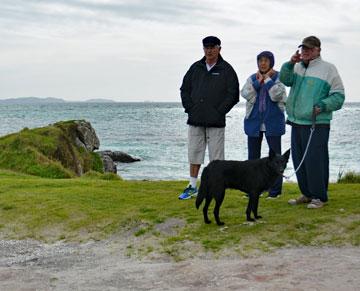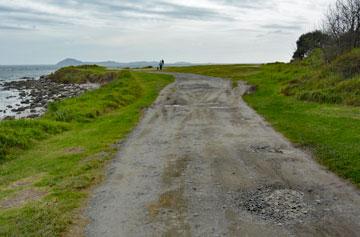 Access driveway into the reserve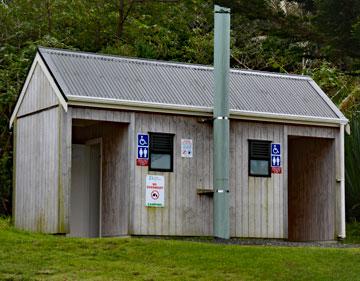 Public toilets
The Puwheke Marginal Strip is a small coastal reserve in Rangiputa town, at the Northern tip of the Karikari Peninsula. It's a peaceful location next to a small community.
Managed by DOC, it is a popular location with both locals and visitors who come for the beach, to try their luck at fishing, or just to chill out for a while. There are clean public toilets, but otherwise it just you surrounded by coast.
We called in on a winter's day, just to have a look to see what was there. We parked along the beachfront reserve on Rangiputa Road and walked the short distance into Puwheke Marginal Strip. We could have driven down the lightly gravelled dirt road to the reserve parking area at the end.
It's a stunning location in it's own rugged way, and we stopped to chat with one of the local residents who was out for a walk with their dog.
It is a Department of Conservation site, and signposted as No Camping, but with no prohibition on Freedom Camping in a self-contained van. This would be a stunning place to spend one or two nights, but you should check with DOC, or someone local before doing so.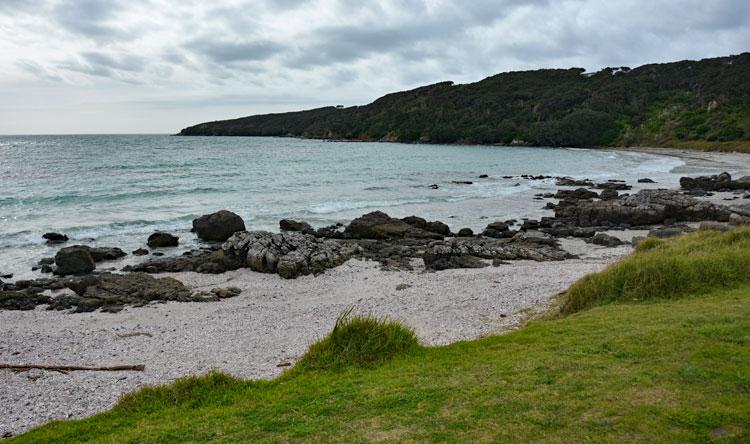 Rocky beach at Puwheke Marginal Strip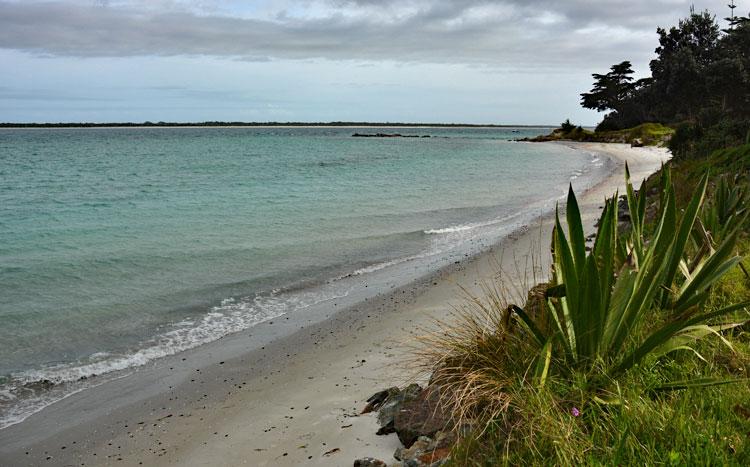 POST A COMMENT: