NORTHLAND: FAR NORTH
Mangamuka Gorge Scenic Reserve

SH1 - 6.4 km north of Mangamuka, Mangamuka, Far North, Northland
rvexplorer id: 17502
Forest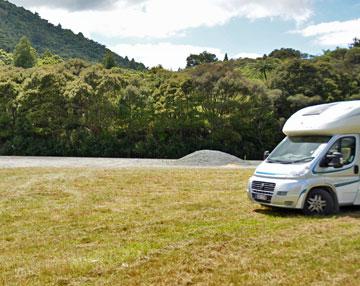 Parking at the front of the reserve, by the road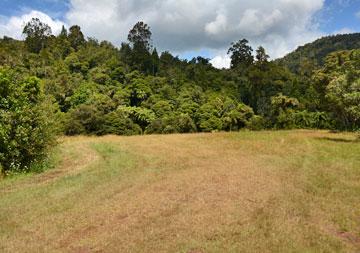 More secluded parking out of site of the road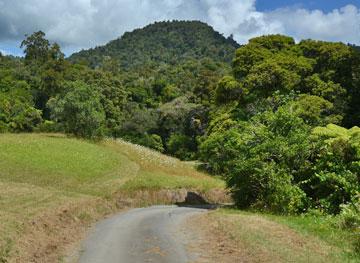 Driveway down to the river parking areas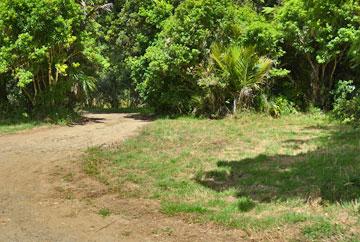 Parking area and driveway near the river
There is a large reserve part way up the winding Mangamuka Gorge road, with a choice of open parking, or secluded parking alongside a river.
The open area at the entrance is alongside the road, but also continues around behind some bush where it is more private and away from the road noise.
We'd driven past the reserve more times than I can count, on our way to and from Kaitaia. It's much larger than I'd thought, and a better location to stop for a break that at the summit.
But the biggest surprise for me was the short driveway down to the river - one that is not even marked on the map. There are a couple of small parking areas which are quiet and peaceful.
Of course it is also really isolated, and with no mobile phone coverage, so we probably wouldn't stay overnight. But we'd quite happily spend a couple of hours here just relaxing.
The road down to the river is a bit tight, and may become overgrown, so it would pay to go for a walk to make sure it's ok before you take a large van down.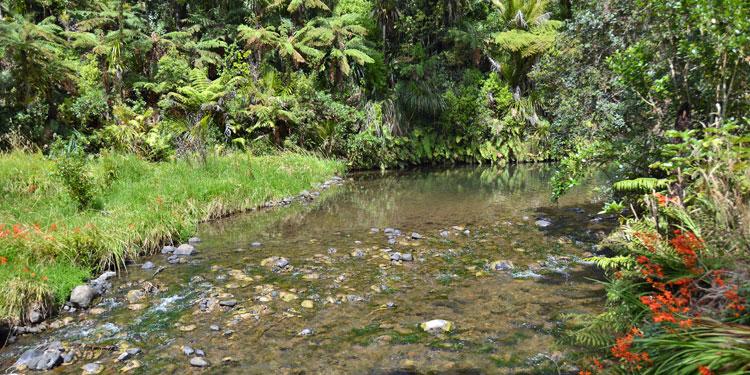 POST A COMMENT: