NORTHLAND: FAR NORTH
Kauri Gumdiggers Park

171 Heath Rd, Waiharara, Far North, Northland
Phone: 09 406-7166
rvexplorer id: 17750
Rural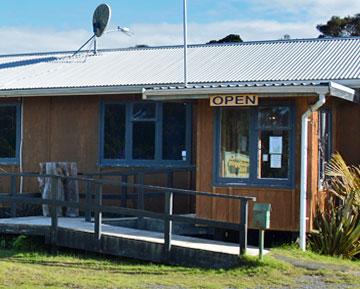 Entrance to the museum and park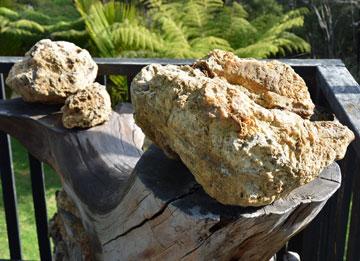 Natural kauri gum, as it would have been found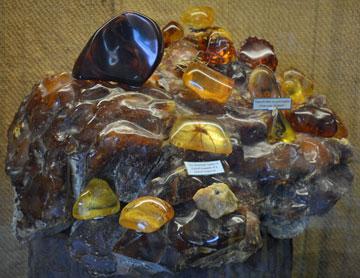 Polished kauri gum - a pastime for gumdiggers on rainy days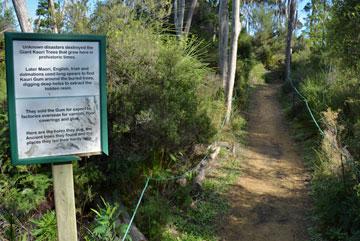 Beginning the walk through the park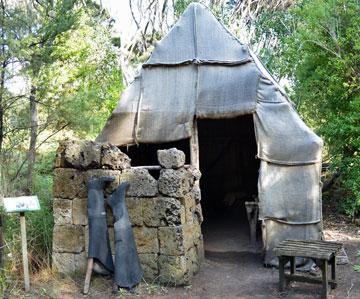 A typical gum-digger's hut made of sacking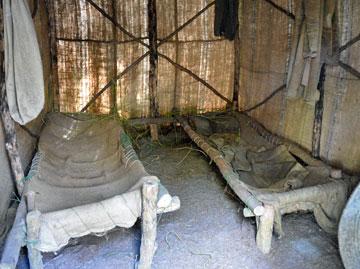 with sacking beds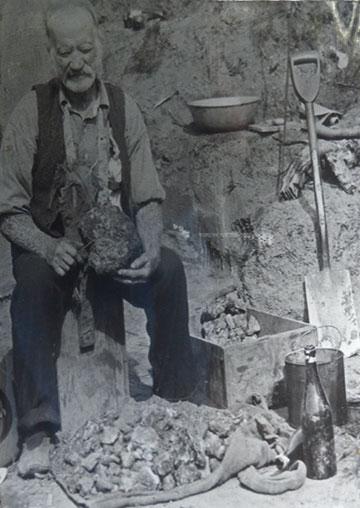 Picture of an old digger, cleaning the gum after a day's digging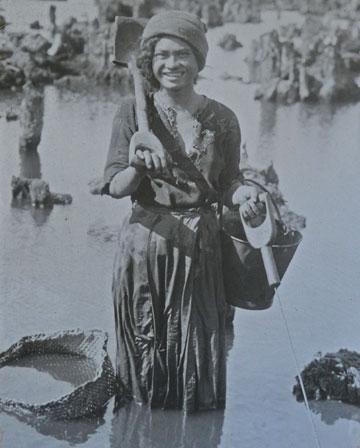 Maori girl working in the swamps
The Kauri Gumdiggers Park is restored Kauri Gum Diggers camp which was active during our early pioneer history. It is literally like stepping back in time.
I grew up with stories of what life was like on these gum fields, when Kauri gum was the 'new gold'. The resinous sap of the Kauri trees was buried for 50 to 100,000 years, before immigrant workers from Croatia and Poland began digging it up for export to England, where it was used to make high quality varnish, and other products.
Life was hard. Communities of diggers worked their way through the valleys and swamps, often digging down up to 4, and occassionally 12, meters to recover the gum.
So, for those interested in our pioneering history, you can spend a fascinating 2 or 3 hours exploring what life was really like at that time.
But, it is also the story of the buried kauri forests that poses it's own mysteries - an entire forest buried around 100,000 years ago, and raising the question of what might have caused this to occur. The audio-visual in one of the huts explores possible answers, as well as providing an interesting history of the gum digging years.
Of course, there are also some stunning examples of natural and polished kauri gum.
For self-contained motor caravanners, there is a large, grass parking area where you can overnight should you wish to. Just check at the park reception first.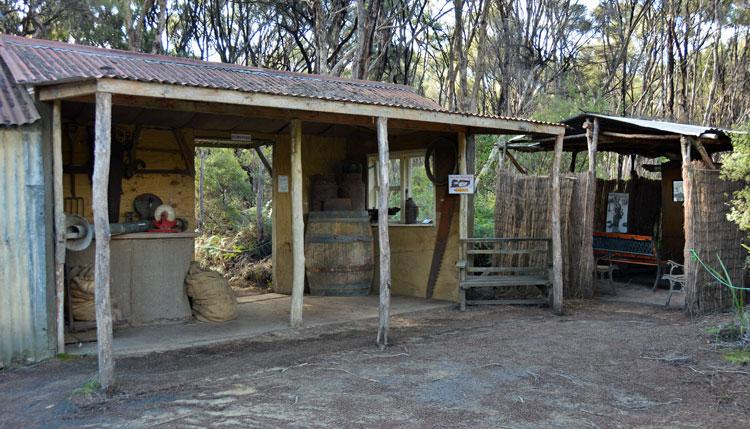 Huts where you can play the audio-visual on the history of the kauri gum industry
exposed Kauri log dated at 100,000 years old
POST A COMMENT: