NORTHLAND: FAR NORTH
Kaimaumau Recreation Reserve

Kaimaumau Rd, Kaimaumau, Awanui, Northland
Phone: 09 401 5200
rvexplorer id: 17725
Lat-Long: -34.91805, 173.26721
Beach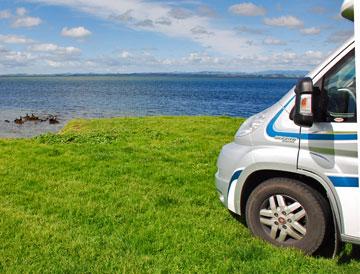 Parking on the reserve near the harbour edge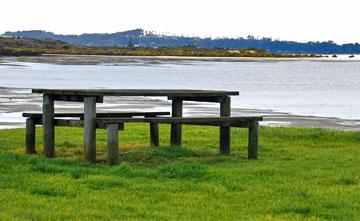 PIcnic table in the reserve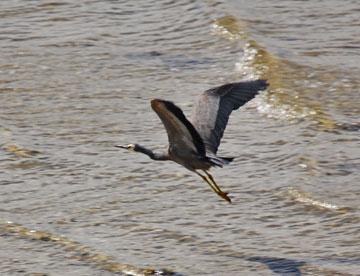 Flying White Faced Heron
Kaimaumau Recreation Reserve is near the mouth of the Rangaunu Harbour. Right on the water's edge if has a great view across the harbour. Unfortunately, it's no longer available for free overnight parking but it is still a really nice location to spend a sunny afternoon.
This was a pleasant surprise for us, and we stopped for a coffee break before heading across to the Ninety Mile Beach.
The reserve is used by the Kaimaumau community, and has an abundance of water birds and good fishing in the harbour.
It's quite exposed, with no shelter from the wind. However, that wasn't a problem while we were there.
POST A COMMENT:
11:10 PM 30-May-15
by Ken
from Awanui
Public
Hi Chris and Shuping. Having a nosy around. Really enjoying the site. It will be very useful when we plan a trip around this beautiful country of ours. One observation though. Kaimaumau is on the Rangaunu Harbour. Cheers. Ken